We've lived with our record collections in eight mobile phones, all of which are marketed with a focus on music. Tested: LG U880, Nokia 3250, N91, Samsung i300, Sony Ericsson W550 and W900, W810, Qtek 8300.
Already in 2000, released the first mp3-mobile stores. The name on it was Siemens SL45. The amount of memory on the included memory card was 32 megabytes, but anyone who really wanted to be on the cutting edge could afford a 64-megabyteskort. It was sufficient in all cases to a full cd using music in your phone.
But SL45 did no success; It was too early, for few had begun to use digital music. Otherwise it is now when the sales of mp3 players exploded.
Now, all mobile manufacturers several different music phones in its product line. Amount of memory is often so great that you can fit a whole bunch of nedsparade CDs, podcasts and much more you may like to have with you.
3 g also means that you can download music from music stores, mobile operators and listen to music radio via the 3 g network. Nokia N91, Sony Ericsson W900 and LG U880 is the three phones in this test, which is also 3 g phones.
Memory and file formats
Amount of memory is one of the most important thing about a music phone. It's the most important thing is to determine how many songs will fit. Two of the phones in the test has a built-in hard drive that has a lot of storage space. Samsung i300 have a hard disk with 3 GB and Nokia N91 has a hard drive with full 4 gigabytes. There is plenty of space, and will last for approximately 2 000-3 000 songs.
Even Sony Ericsson W900 has plenty of built-in storage. Here it is, however, no hard drive used without a flash drive of about 0.5 gigabytes, which is enough for about 250 songs.
Sony Ericsson W900
Those who want more memory than that of W900 may expand the memory with a memory card. Sony Ericsson's memory card type is available for up to 2 gigabytes, but from the summer of up to 4 gigabytes.
Sony Ericsson W810, Nokia 3250, LG U880 and Qtek 8300 has all the memory card as a storage location for the music. With the Sony Ericsson W810 and Nokia 3250, man with a memory card in the box-with 512 MB of space, i.e. approximately 250 songs. With the other, you expect your memory card as extra costs.
The weakest in memory in the test is the Sony Ericsson W550. The phone has only 256 MB built-in memory and no possibility to extend the memory using the memory card. In addition, W550 none of the harder compressed music formats aac +, or eaac +. It would otherwise might have saved this phone from a bottom score on question of memory space. The memory that comes with is low, and that it is not possible to expand the memory is a really bad combination for a music phone.
While Sony Ericsson's more expensive and better music phone W810i is content with support for mp3 and aac file formats. But here there is the opportunity to buy a memory card with 2 or 4 gigabytes of space. What follows with the W810 is a 512 MB card.
But there are also other than the space that matters, as what music formats supported. Newer music format allows that the music files are compressed harder without the sound gets worse. Both wma and aac can encrypt so files will be slightly smaller than the mp3 without sound gets worse. Even better works aac + and another a notch better is the new format eaac +.
Qteks music mobile phone 8300 using a memory card of the type mini-SD; it is a format that had a short life in mobiles because it very quickly was replaced by the smaller format micro SD or Transflash as it also called. The downside is that the format is unusual and therefore the first and foremost hard to retain the card when you change phones, but may also be more difficult to find cards in front of. Today, however, it is no problem to find mini-SD, and technically they work just as well as other memory cards.
Micro-SD as most others in the test uses used in more phones than mini-SD and is therefore a brighter future. Because the card is small, it is also possible to get a little smoother format on your phone.
U880 is one of those phones that use memory card micro-SD format. File formats U880 can play does not differ significantly from those that Windows Media Player takes on.
The MP3 format is obviously welcome, as well as aac and aac +, which is an audio format that will take a little less, but still delivers good sound quality. In addition, all these three phones Windows Media's own audio format wma.
Winner: Nokia N91
The player
It's clear that Apple with its Ipod has exercised a great influence on mp3-spelarbranschen. Most music phones, regardless of manufacturer, has been inspired by Apple's legendary music machine. But unlike Apple's music machines is included of course this phone and often a variety of additional features.
Nokia uses in its new music phones N91 and 3250 a music player that is considerably better than what we've seen in previous Nokia phones. In the music player main menu sorts songs by artists, albums, playlists, genres, and composers. It is also easy to create a playlist inside the phone. Nokia has with the player in the N91 and 3250 obviously ogled p Apple's music program Itunes. Not only in the arrangement on the menu, but also because under the playlists can automatically play the songs that you usually play the most-a kind of automatic» best of «-list of their own song collection.
Nokia 3250
Sony Ericsson has also a very good music player into their phones W900, W810 and W550. Sony Ericsson's players are graphically a little more stylish than Nokia's. Artists, songs and albums from sliding to the right and left when the joystick, or touch pad in any direction. It is not only beautiful but also very clear and easy to use. A disadvantage compared to Nokia's players is that you can't upload playlists directly to your Sony Ericsson phone. It makes you do in your pc and then transfer the playlist to your mobile phone. Not entirely smoothly.
The U880 has Three that are alone to sell the phone set up its own music player 3Player from the start. This means that the U880 has two players to choose from, on the one hand, the one that LG added themselves, part Tres 3Player own music player. The latter has won both tests in the Mobile and received awards internationally, but competition has also intensified as more and more manufacturers are launching music mobiles.
The U880 is one disadvantage of 3Player that one cannot use the phone to, for example, the messages while using the music player. You can close your phone, but do not use any other function without interrupting playback of music. As Tres player is a java application, it also means that you can not control it with the music buttons on the outside of the phone.
The player from the Three is an ingenious combination of music player and store and it is only when you have selected the Music Store and then artists you discover that the player can also find music you placed on the memory card. The prerequisite for 3Player should find the music on your memory card is just that you saved it in the correct folder. Choose an artist you have the memory card are mixed the songs of songs in the music shop from the same artist. The LG's built-in player cares instead only on songs that are downloaded to your phone.
To control the music player on your phone is also important. N91 has easy-to-use music keys, and a great physical lock mode when the phone is in your pocket. On 3250 sits it on the cord a small clamp with controls for volume, play/pause and scroll between the songs. There is also a microphone and answer button for when you want to use the cord and earbuds/headphones headset to phone calls. With the second phone in the test than the Nokia is not able to control the player from the power cord.
Even the Qtek 8300 has music buttons. With the Sony Ericsson W810 is working the trackpad as the phone's music keys, but only when the music player is running.
Winner: Nokia N91
Audio
When it comes to the sound are the main difference actually is not in the phone. It sits in the headphones. This Sony Ericsson opted for a good solution. All their music phones comes with the so called in-ear lurking. There are small earbuds that slide in a few millimeters in ear time, allowing outside sounds also barred some. Additionally, delivered phone with a few different formats on the ear plugs, which means that you can count on good fit. Also the Nokia 3250 has opted for in-ear lurking instead of ordinary earbuds.
It is possible to replace the earplugs on all phones to regular headphones. With the Qtek 8300, however, requires that you obtain a special adapter
the purpose. Even with the LG U880 is required such an adapter unless you purchased the music packages that are required.
Nokia N91 is the only cell phone in this test with a 3.5 mm connector for ordinary Hi-Fi headphone. Nokia N91 will also be sold with Sennheiser-deluding as accessories, thanks to a collaboration between Nokia and Sennheiser.
Nokia N91
We have also tried to use a pair of headphones from Sony with all phones in the test to compare the up-levelsen. The difference between the phones ' sound was when small. Nokia N91 felt slightly fuller in sound than the others, but essentially it is the choice of headphones that determines sound quality.
The LG U880 or Nokia 3250 for having these as musical mobiles should definitely add some money and buy a» music packages «.» Including adapter for headphones, headphones, memory card.
Winner: Nokia N91
Computer Association
Both Nokia and Sony Ericsson deliver their phones with synkprogram and software to transfer music to your phone. Both Sony Ericsson and Nokia's software can also create music files from regular CDs. Nokia Software feels spontaneous any more well-done and adaptable than Sony Ericsson. The Nokia PC Suite software is also something that facilitates pc-connection any better than Sony Ericsson's counterpart. Through the program, you can do a variety of things with the phone's pictures, music, internet access, communications, et cetera.
Commonly used USB cord that comes with the to transfer music to your phone, but for those phones where the music is stored on the memory card, you can also use a memory card reader. One need not use the manufacturer's software to create music files from CDs. You can also use other programs for that matter, or with a 3 g phone buy music from your carrier's music store.
Samsung I300
Windows phones in the test is designed to work with Windows Media Player in the pc, not least in terms of playlists. It applies to both the Qtek 8300 and Samsung i300. Computer connection is really good as long as you stick to the pc. However, there is a large minus both the Qtek 8300 and the Samsung i300 is the old USB standard USB 1.1. This means that the transfer of large amounts of music is unbearably tough. You may count on a full day to fill the hard drive of the Samsung i300 with music. The baud rate is thus the painfully low. A single song, however, takes a minute, so you can keep the individual songs, it works great. But why have 3 gigabytes hard drive?
8300 and the Samsung i300 is both Windows Mobile phones, but they differ significantly. While memory card is 8300 i300 has instead equipped with a small hard disk. It may sound reassuring, but in practice it is almost only negative. As the Qtek 8300 can accommodate memory cards, you can transfer the music via a fast card reader, but with the hard disk drive is stuck. The transmission speed, or rather the lack of speed is a serious minus for 300.
QTEK 8300
A mac connected to Qtek 8300 does not respond at all, but it happens all the more when you connect it to a pc. It is not so strange, because Microsoft is notoriously behind Windows in the PC and the mobile variant of the cell phone. The result is a great interaction between the two entities. To transfer files and, above all, the synchronisation of contacts and calendar data works smoothly we know already, but when it comes to music, it is almost as easy.
The fact is that Windows Media Player on your computer can sync over a selection you have chosen from the computer over to the phone. It can do everything that comes up as a separate drive when you connect it to your computer, and just that makes the Qtek phone. This applies not only to the music, because if you put a small video in your synklista slip it also with. The secret is, of course, that Windows Media Player can play both audio and video.
Sony Ericsson W800, W900 also works with mac, and there's even a small free program that allows you to attach the phone to Itunes music player in your mac.
Three and LG sends with a music package for those who choose U880 and pay a few hundred extra. There is a card reader the most important element, and it means that you can easily transfer the songs to your phone, here via the memory card reader. Because the memory card comes up as a device in your computer, you can use Windows Media Player to transfer files, but you can use any other software or to simply take the files and drag over into place with your mouse.
Winner: Nokia N91
Accessories
The most important thing when it comes to Accessories for music phones, headphones, and the opportunity to build out a mediocre memory with memory card.
Nokia N91 has already a generous memory and comes with good headphones. In addition to that, according to Nokia, go to using Cordless bluetooth headphones, because support for the cordless bluetooth profile (A2DP) can be downloaded from the internet.
Nokia's other music phone in the test, 3250, should in this way according to Nokia also have support for wireless stereo sound. In General, there is a pretty good range of accessories for the Nokia 3250.
Neither Sony Ericsson, Samsung or Qtek supports Cordless stereo sound via bluetooth. It is a shame on music mobiles that would otherwise hold so high class. This may instead be content to buy good headphones accessories, and memory cards. But with the Sony Ericsson W550 can even expand the memory with a memory card.
Sony Ericsson, Samsung and Nokia sells all types of wires that connects the phone to the stereo and/or your tv. More about these accessories can be found on pages 64-66 in this issue of Cell.
Winner: Nokia N91
Format
Is not it wonderful with mobile phones packed with features. But often it has a price to equip phones abundantly. It comes at a price that appears on the price tag. And it often has a price on size and battery life.
The largest in this test is the Nokia N91. Count with a hefty bun in your pocket with an N91. Although in many ways it is the clearly the best
phone, you should be aware of this gold on the downside.
The overall contrast in this test is the LG U880. No smartphone, none particularly impressive camera, but a really thin and flexible format.
LG U880
In between these contrasts are a lot between modes. Sony Ericsson W810 and Qtek 8300 is for LG phone by far the easiest and most convenient in the test.
Nokia 3250, Sony Ericsson W550 and Samsung i300 is all a bit larger than the average cell phone out on the market today, but not much. Sony Ericsson W900 feels a bit bulkier, and additionally requires to get the keypad to than the other klunsen in the test Nokia N91.
Winner: LG U880
Other features
Three of the phones in the test is 3 g mobile phones: LG U880, Nokia N91 and Sony Ericsson W900. Among other things, this means that you can download music from your mobile operator's music shop. You can also listen to music radio via the 3 g network. Of course, this means 3 g also a lot more than that, because the phone via the 3 g network, a high-speed internet
access and opportunity for things like video calling.
The camera in the phone differ quite a lot. Best images with the Sony Ericsson W810 W900 models and. It is thanks to the autofocus in the phones ' 2-megapixel cameras. Even Nokia 3250 Nokia N91 however, and usually really good images with its 2-megapixel cameras.
The rest of the phones in the test have 1.3-megapixel cameras without auto-focus. All these are decent quality. Worst photos you get with the LG U880.
Many of the phones in this test is also very well equipped with other features. Four phones are so-called smartphones. This means that you also get several useful applications in the phone, good sync of calendar and address book with pc and in addition, you can install a variety of additional software that you download from the internet.
Two of these smartphones – Samsung i300 and Qtek 8300-running Microsoft's operating system Windows Mobile. There is a small Web browser (Internet Explorer Mobile), e-mail programs that can be synced with your email in pc, instant messengers (MSN Messenger) and above all the works synchronization with Microsoft Outlook in pc very smoothly.
The other two "smarter" mobiles in this test is the Nokia N91 and 3250. They run Symbians operating systems with interface Series 60. Also there are browser and much more. The range of Symbian software for Series 60 on the internet is also huge.
Both the Nokia N91 and Qtek 8300 also have w-lan/Wi-Fi. It provides fast internet access when you have access to the wireless network. Among other things, it is smart to send pictures, transfer music, or to utility functions such as IP telephony. The Nokia N91 is SIP client for VoIP and in Qtek 8300 can load Skype for free Line via w-lan.
Sony Ericsson phones in the test is not what's called for smartphones, but Sony Ericsson sends with synchronization software for pc.
Winner: Nokia N91
Gallery
Court-Appointed Monitor Who Oversees Oakland Police …
Source: www.eastbayexpress.com
MovieCup English Presentation Kit (for Press)
Source: pt.slideshare.net
Yamaha JU109 | Used Piano
Source: www.thepiano.sg
Jose Mourinho To Sign For Manchester United
Source: buzznigeria.com
Renaissance Nashville Hotel
Source: renaissance-hotels.marriott.com
photo8.jpg
Source: www.tripadvisor.com
LGBT Liaison in Castro's corner | News Etc.
Source: www.sacurrent.com
Former Cleveland Heights-University Heights Superintendent …
Source: www.clevescene.com
The Flamingo Motel & Restaurant
Source: www.flickr.com
Yamaha Upright Piano
Source: www.thepiano.sg
Oscar-Nominated Producer Robbie Brenner Joins as Head of …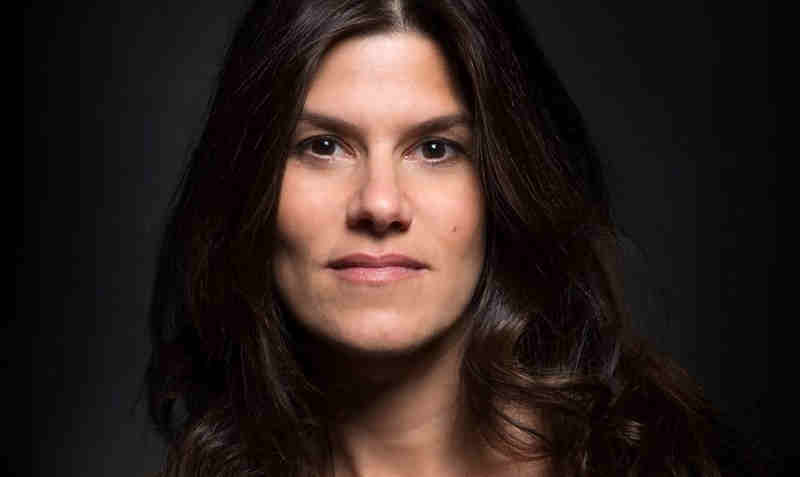 Source: www.rmnstars.com
Renaissance Nashville Hotel
Source: renaissance-hotels.marriott.com
Recording King RD-10 Acoustic Guitar
Source: reverb.com
Himmatgarh Palace Hotel, Best Heritage Accommodation …
Source: www.hotelsofrajasthan.in
Trump effect: Newly appointed Macomb County clerk is …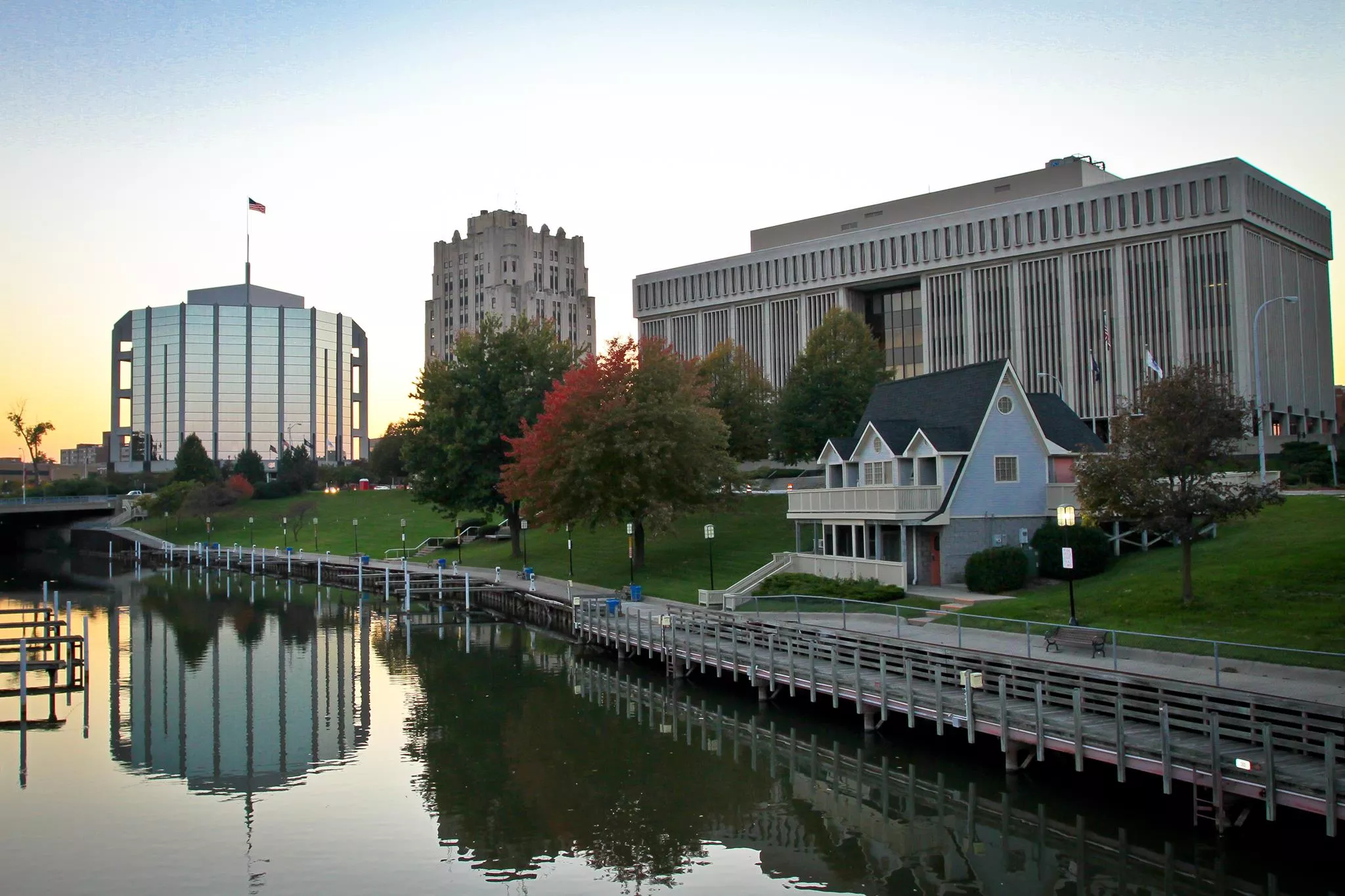 Source: www.metrotimes.com
JNI Condemns Zamfara Blasphemy Killings
Source: www.informationng.com
Equatorial Guinea President Appoints Son As Vice President
Source: buzznigeria.com
Ndigbo Must Drop Biafra Agitation To Produce President In 2023
Source: buzznigeria.com
Mike Tyson's Abandoned Ohio Mansion – Atlnightspots
Source: www.atlnightspots.com
Best Free Music Download App For Android
Source: www.specificationsnigeria.com