A truly pocket-friendly navigator-which is also mp3 player, picture viewer, and a translator. The Garmin nuvi is a very practical travel companion.
The Garmin nuvi is very user friendly and easy to use in every way, with a single exception: when I try to mount the holder in your car, I fail completely. How I try, it is not possible, although I've trimmed wind inside the box carefully and made attempt after attempt to get the suction cup to attach to its inside. It all ends with that I give up and place the device in an indentation on top of the dashboard.
When I turn on the Nuvi, and choose Open Map, the contact with the satellites on a little over half a minute and place and me and the car in the right Street. When I located me in life, I go back to the main menu which offers two additional options. "Where to?" do you use when you want to go to any particular place, and during the "Ride" you will find all the things you can use during your trip, if you do not run yourself and when you reach the goal if you sit behind the wheel.
These are the features that make the Nuvi is much more than an ordinary gps. Behind it lurks the language guide, travel guide, mp3 player, picture viewer and more. But it is only when you have reached your goal that you as a driver can use them to find the right with Nüvi is usually no problem.
Clear map
The screen displays a clear map, where you can choose if you want to see the road network straight from above or if you would like to see a three-dimensional view where you see the route obliquely from above. You may of course also spoken instructions on how you should k ra. They come from a Swedish-speaking female voice that is neutral and clear. Some other options are not available but feels not necessary.
The voice feels like something you'd put up with even during very long journeys. The only thing I bothers me a bit, it's weird and constantly recurring expression "run around" when they deviated from the route and should be on the right course again.
A number of times I break for driving instructions and most times I get quickly a suggestion for a way to eliminate the "mistake". But, for example, at one point, then I amuses me to run full circle in a roundabout and drive out the same way I came in, it gets weird: Gps has all the time track of where I am and suggests a crossroads that initially looks to lead right but that ends at a turning point where women's voices encourages me to continue the forward 50 m and then turn left. It had I been able to do if I did not bothered me about some spoiled discounts and a number of traffic violations have not played any role.
Easy to take with you
But it is also the only real error navigation Nuvi causes. Otherwise it works great and takes me where I want to, both in town and on the larger roads outside. For a moved Hillbilly like me with extremely bad sense appears again the idea of getting a gps that you can always have with them up. Then, is actually the Nüvi an interesting option, mainly because it is so easy to take. When the antenna precipitated into the back feels it as a PDA that is square and a little thick.
It's probably just pim functions in the form of calendar and contacts that are missing if you compare it with a PDA. Had the Garmin only stopped in it also had other things that were not able to install their own software, not played as large a role. In addition to the Nüvi gps also includes an mp3 player, talking language dictionaries and a travel guide makes it feels fairly complete.
The MP3 player is the easier the battle and offers no bells and whistles, in addition to being able to play the songs that are stored. The songs can be sorted by artist, album, song and music style, but any playlists you can for example not to make. Nuvi 350 has 700 megabytes of onboard memory, if you use it only for music you can store around 200 songs, but that number is reduced if you also want to fit such as images.
The viewer has two modes: either images are displayed as thumbnails or lists the a and a photo every few seconds.
Understandable translator
The funniest part of it can be found under the service heading, I think the language portion is. There is both a common lexicon and phrase dictionary. Nuvi 350 also has a function to read words and phrases (the slightly simpler Nüvi 300 does not have it). My language skills are sufficient only to assess the quality of the English and German translations but they feel completely okay.
Pronunciation leaves something to be desired but it is fully understandable. However, I wonder why they made the trouble to produce a variant with American English with British English of the spoken expression. That's some words and expressions that are different but when it comes to pronunciation, it feels overly ambitious to be tried on such finesse when the pronunciation is generally better. But if you want to make themselves understood in everyday situations on a vacation trip, it certainly works well enough.
As Swedish of course would wish for that one could get translations from Swedish, but if the English can at least help you to say things in German, Portuguese, Italian, Brazilian, Spanish, German and French. Buy Garmin 350 included a number of phrases and words for everyday situations. Do you want a complete glossary, you can buy the Garmin Language Guide with 17,000 phrases and 20 000 words.
Another favorite feature is the currency converter. You get true self to make sure it is updated with the correct Exchange rates but is easy to use and a feature that you obviously want a gadget that is designed to be taken on trips.
The overall impression is that the Garmin managed to create a really good gps unit that you can take with you and have the benefit and pleasure of in many situations. It doesn't have all the features of a PDA or smartphone with gps offers but they are well chosen and very easy to use. However, one must be prepared to pay a hefty penny: more than 8,000 for the Nuvi 350 with exclusive and about 5,000 for the simpler Nuvi 3000.
Gallery
Gomadic Car and Wall Charger Essential Kit suitable for …
Source: www.gomadic.com
Must have Garmin Devices For Travelers
Source: www.techgps.net
Garmin Nuvi 350 GPS Navigation System + 2017 USA and …
Source: www.ebay.com
Garmin Nuvi 350
Source: www.geekiegadgets.com
Route66 Road Trip – GPS and Navigation
Source: route66.backroadsplanet.com
Garmin Nuvi 350 review: Garmin Nuvi 350
Source: www.cnet.com
Garmin's Nuvi 350 Is the Way to Go!
Source: blog.tmcnet.com
Garmin nuvi 350 NA GPS Car Navigator 2008 North America …
Source: ebay.com
Garmin Nuvi 350 review: Garmin Nuvi 350
Source: www.cnet.com
Garmin Nuvi 350
Source: www.gpscity.com
Automobile Navigator LCD for Garmin Nuvi 350 LCD …
Source: www.weiku.com
Garmin Nuvi 350
Source: www.gpscity.com
garmin keygen v1.5.exe free download
Source: fortsatta.com
Garmin Nϋvi 350 review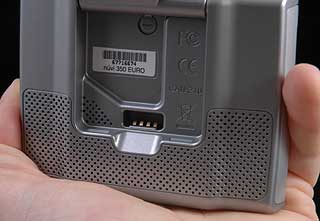 Source: www.pocketgpsworld.com
Garmin nuvi 350 Personal Travel Assistant at REI
Source: www.rei.com
Garmin Nuvi 350 GPS Navigation System + 2017 USA and …
Source: www.ebay.com
Garmin Nuvi 350
Source: www.gpscity.ca
nuvi 350 | 停產&停止維修產品 | 產品資訊 | Garmin | 台灣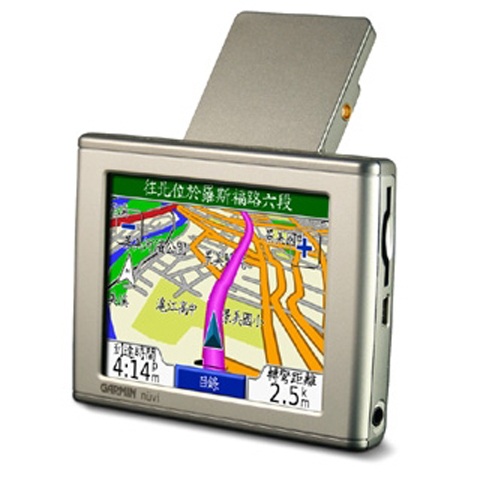 Source: www.garmin.com.tw
Garmin Nϋvi 350 review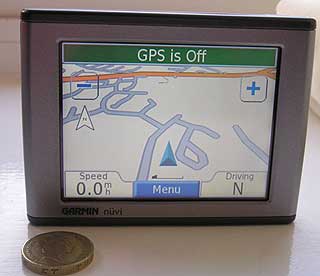 Source: www.pocketgpsworld.com
Garmin Nuvi 360 ~ GPS, Map and Google Earth
Source: gpsfreak.blogspot.com