Huaweis two new design stars unite German camera-know-how with strong Chinese hardware. The results are promising.
For Chinese Huawei is P-series smart phone where design and performance should go up into a higher unity. With latest P9 kept the tradition alive with China's fastest processor and a unique camera module developed in cooperation with the German Leica.
P9 comes this year not only, the smart phone offers a 5.2 inch display and is accompanied by a ' Plus ' big brother with a bigger canvas on 5.5 inch-both with Full HD.
Both inherits the predecessors penchant for glass and metal, but in P9 meet both now in a smooth transition with a. 5 d display. The transition is also narrower than ever, with borders on only 1.7 mm on each side.
P9 will this year get a new finish that alternates between the high-gloss polished at edges and a matte brushed back. P9 comes in two colors: gray and silver.
Plus benefits
With the larger P9 Plus follows some small advantages that elevates it above the ordinary P9'er. Mobile delivers a large canvas but are only marginally larger a P9 and substantial slimmer and narrower than iPhone 6S Plus.
The screen contains at the same time Force Touch technology, which provides a new way to interact with content–just as in Apple's iPhone 6S.
P9 Plus puts at the up for movies and music, with two front-facing speakers against a simple in P9, as well as a built-in universal remote control.
Kameraduo with fine roots
The camera is the result of a collaboration between Huawei and the German specialists from the luxury Leica brand. The resulting double camera ending with a good dose of innovative features which so far unseen in the camera world. Here are two cameras which together create an image …
The two camera modules each have their role, one focuses on reproducing colors using a red-green-blue sensor, while the other working exclusively in black and white and concentrates on capturing details.
The two optics collects less light into each nend before with their f/2.2 lens, but they connect images together loves is now twice as clear results in the dark than even Samsung S7 which today dominates the smartphone field.
To capture the right focus point is three technologies in games, contrast and fasedetektion are working together and strengthened by laser focus as in a new dedicated image processor into quick focusing.
The advanced processor can also mimic the coveted ' bokeh ' effect, with blurry backgrounds, known from SLRs – similar to HTC's M8's duo-camera feature …
The actual camera app also gets a Leica with an interface overhaul, signed by camera manufacturer and advanced photo features such as RAW footage.
Stronger than ever
P9 and P9 Plus is at the same time strongly Huaweis mobile phones ever. The builds on Huaweis Kirin 950 already impressed in Mate 8, but the frequency is screwed up on the eight additional mechanics now.
The software is Google's Android 6.0 Marshmallow and together with either 3 GB (P9) or 4 GB (P9 Plus) RAM are the prerequisites for a one-stop service. The software will, however, inherit the Huaweis special EMUI interface which borrows many elements from Apple's iOS.
The battery is in the larger end with either 3,000 or 3,400 mAh in, respectively, P9 or P9 Plus – enough for 12 hours of video playback, or 8 hours of surfing on the net. Should it not row allows you to quickly refuel from 0 to 80 percent
Storage space can be expanded with a micro-SD, if you don't have enough in either 32 GB or 64 GB P9 in P9 in Plus. Alternatively, P9'erne can be extended with an extra nano-SIM card so you can have two subscriptions in one and the same entity.
Huawei P9 gets Danish debut on 2 May. May to 3,999 kroner, while big brother first will debut in July with a retail price of $ 5,499 crowns.
Huawei P9 and P9 Plus specifications:
Goals: 145 x 70.9 x 6, 95 mm 144 grams (P9) 152.3 75.3 x 6, x 98 mm (P9 Plus)
Display: 5.2 "/5,5" FHD 2.5 g Glass 96% Adobe RGB gamut (108% in P9 Plus), 500 nits
Performance: Kirin 955 octa-core 4 x 2, 5 GHz + 4 x 1.8 GHz, 3/4 GB RAM
Software: Android 6.0 Marshmallow, EMUI 4.1
Camera: 2 x 12 MP f/2.2 Leica optics, hybrid focus, depth sensor, 8MP camera front
Battery: 3000/3400 mAh
Storage: 32 GB/64 GB + micro-SD
Moreover: Dual-SIM
Price: P9 – 3,999 crowns, P9 Plus 5,499 crowns
Gallery
Huawei P9 & P9 Plus Announced: Specs, Price, Release Date …
Source: www.redmondpie.com
Huawei P9: Leica dual-lens P9 smartphone to fight iPhone …
Source: www.afr.com
Huawei P9/P9 Plus surpass 10 million shipments – ABDULAZIZ …
Source: mombaabdulaziz.wordpress.com
Huawei P9 "Leica" cameras aren't actually made by Leica …
Source: www.technobuffalo.com
Huawei P9 "Leica" cameras aren't actually made by Leica …
Source: www.technobuffalo.com
Dual camera showdown: Huawei P9 goes head-to-head with …
Source: www.geekypinas.com
Aliexpress.com : Buy LOVE MEI P9 Plus Metal Case for …
Source: www.aliexpress.com
Huawei P9 in offerta su LightInTheBox con il 36% di sconto!
Source: gizchina.it
Huawei P9 "Leica" cameras aren't actually made by Leica …
Source: www.technobuffalo.com
Huawei unveils its latest dual-camera smartphones — P9 …
Source: googledoodlenewstoday.blogspot.com
Huawei P9 "Leica" cameras aren't actually made by Leica …
Source: www.technobuffalo.com
Huawei P9 Plus Review: Two Cameras Are Better Than One …
Source: www.unbox.ph
Buy Butterfly Luxury Bling Diamond Clear Back Case Huawei …
Source: chinaprices.net
2016 New flip cover case with stand function for Huawei P9 …
Source: www.aliexpress.com
Welcome to Unik Page Blog: Huawei P9 Lite forgets it hasn …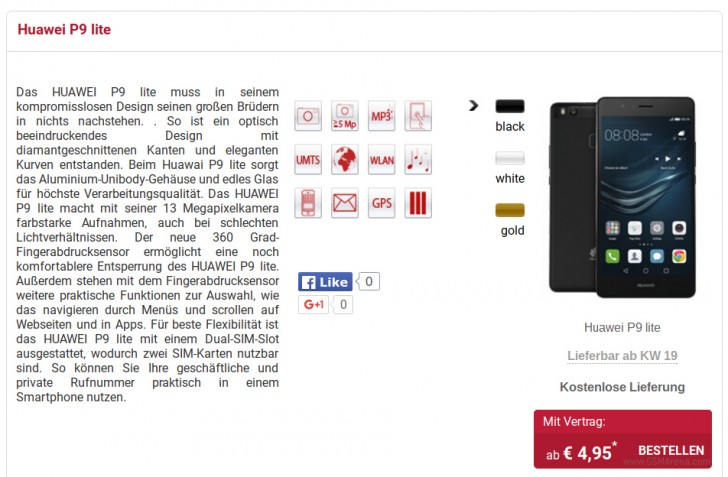 Source: unikpageblog.blogspot.com
Huawei P9 "Leica" cameras aren't actually made by Leica …
Source: www.technobuffalo.com
China's Huawei 'Growing Up' To Become The World's No. 1 …
Source: www.forbes.com
Huawei P9 Plus Review: Two Cameras Are Better Than One …
Source: www.unbox.ph
Buy Baseus TPU Soft Back Cover Protective Phone Case …
Source: chinaprices.net
Huawei P9 clashes with iPhone 7 on dual lens • Local Pulse
Source: www.localpulse.net