A year and a half ago surprised Motorola mobile world with the first luxurious metal faced thin clamshell phone. The sequel Razr V3x offers significantly more under the hood.
After Motorola's success with design cell phone Razr came a wave of similar models. But the V3x is not really so much a design mobile. The focus of this phone is at least as much on features.
But, as with its predecessor, Motorola has invested in materials. The metal frame feels durable. The back and the front covered by a surface with rubber feel. It makes the phone doesn't slip but is stuck in the hand and on the table.
V3x has first of all in Sweden started to be sold in a Vodafone version. It has not the rubbery surface of the shell, but instead a completely shiny metallic shell. In General, the difference is mostly limited to Vodafone version has other icons.
Manual focus camera
V3x is compared with its predecessor a boost in terms of features. It is fortunate that. The previous Razr was in many ways a real mediocrity. It had a really half decent VGA camera, only 5 megabytes of memory and a bad phone compared to the competition, for example.
Folding phones of this nature are nothing new, but now Motorola has United features and formats in a way that still allows the V3x is in some respects a forerunner. Above all, it is a 3 g phone in this convenient format still has a 2-megapixel camera, music player and good features like a full bluetooth support.
V3x is actually Motorola's first mobile phone with 2 megapixel camera. The camera sits on the lid, and your phone actually uses good old fashioned manual focus to get the sharpness of the images. Below the screen is a small slider that can be pulled up or down depending on how close you are. Then adjust the mechanical part of the
the camera lens inside the phone. Photo experts I interviewed said that if the solution is clearly better than fixfokus, and even have advantages over the auto focus. Above all, you can get good sharpness even in close-ups.
Images are generally very good, although not quite as good as the very best camera phones on the market. Sometimes light areas tend to frätas, that is to say be all-white. It seems to be that Motorola has invested in making the camera extra sensitive to light in the automatic light metering mode-simply for it to clear indoor lights good.
The problems with the images often becomes too bright can be remedied by manually setting the light measurement to "sunny", "cloudy" or "indoor". You learn to use the camera's menu functions, it is actually a really good mobile camera.
On the inside under the screen sits a second camera, a simple VGA camera, used during video calls. To make video calls worked much like common in today's 3 g phones.
The screen of the V3x feels really good. It follows more or less the standard specifications for really good mobildisplayer 240 x 320 today: pixel and good light. On the outside there is a small external display. There will be shown if it received messages, missed calls, battery status, network status, clock and date. The outer display can also be used to control its way between songs and change the volume when listening to music. It is possible, indeed, to launch the camera phone, folded and take pictures through the outer screen.
A little strange detail is that there are two music player on your phone: a in the standard menu system and a separate java program that is prettier but can not play music if you want to use the phone to the other. I definitely prefer it that are better integrated into the phone's regular menus and can play music in the background while I use the phone to the other.
Wireless music
One good thing is that the Razr V3x also supports wireless bluetooth headphones. It makes the music player more useful even for those of us who dislike having wires hanging on the body. To connect a bluetooth headset also functioned smoothly.
However, I managed not to connect your phone to your computer via bluetooth without using Motorola's special software, Mobile Phone Tools. It came not in the box, and must be purchased from Motorola's website. It feels oddly churlish, given that all other mobile manufacturers offer this type of software. Those who do not have a computer with bluetooth needs a cord that plugs into the tele-phone's mini-USB connector, and any such cord follows with but must be purchased as an accessory if you need it.
Message menu is basically good. It is easy to create audio messages and picture messages. There is also an e-postmeny in which it's pretty easy to make settings for e-mail and thereby bring down the e-mails on your mobile phone.
But all is not as it should with this cell phone. In your Inbox, mass text messages, audio messages, picture messages and video messages. But for some reason the sort incoming messages so that sms will top and mms comes in. Therefore, you have to look down at the bottom of your inbox every time you received an mms, which is disruptive.
Battery life has been the subject of question marks, but even if it doesn't impress enough for me to charge the phone every other day during normal use. When I called much needed however daily charge.
V3x using basically the same menu system as we found in Motorola's phones for a couple of years. It is at first glance a simple menu system. But when I'm going to do more advanced things with your phone, it is sometimes more difficult.
For example, you cannot start a pairing of your phone with a PC using bluetooth. To install java applications or Java games you can find on the net are also not quite easily. For example, if you added a java application or Java game on your memory card, it is impossible to find and install.
Lack of logic?
Also some basic functions feels outdated in the menus. I go in during» call lists «I get no good overview. With regard to the system for text input, Motorola continues to use a combination of the Itap and T9. It takes a while to learn the Itap. Compared with standard T9 are both advantages and disadvantages, but would you absolutely have regular T9 is Motorola's Itap system, of course, a problem.
The type of logical flaws, you'll find a little here and there in the system after a while. Motorola should do a thorough facelift of its system of tele-
fonerna. Then would this type of phone to be able to get a stronger recommendation than now. But despite these clear question mark offers V3x on a variety of great features in a convenient format. It is basically a charming phone with muscles.
Gallery
Megan Fox returns to film Teenage Mutant Ninja Turtles 2 …
Source: www.dailymail.co.uk
Nick Cannon to Co-Star in 'Drumline' Sequel for VH1 …
Source: www.hollywoodreporter.com
Rainn Wilson | Overview
Source: www.wonderwall.com
Hotel Transylvania 2 Blu-ray Review
Source: www.avforums.com
Tom Cruise feels the need to tell us that 'Top Gun 2' is …
Source: www.today.com
My favourite photograph by singer Martin Fry | Life
Source: www.express.co.uk
Avatar 2 plot details revealed: 'It's like NOTHING you've …
Source: www.express.co.uk
Listen to Liam Neeson Prank Call His 'Taken' Daughter's Ex …
Source: hollywoodreporter.com
New Legacy of Kain Art from a 2016 Pitch (Kain/Raziel …
Source: www.neogaf.com
Legacy of Kain: Soul Reaver Windows, PS1 game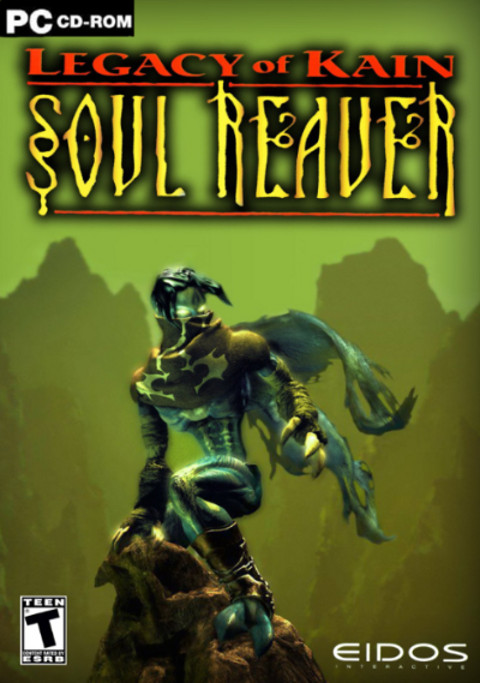 Source: www.moddb.com
Shailene Woodley Closing in on Deal to Star in 'Divergent …
Source: www.hollywoodreporter.com
Hollywood Flashback: When Leonardo DiCaprio Hit 'The Beach …
Source: www.hollywoodreporter.com
Mary-Louise Parker wins our hearts in honest talk about …
Source: www.today.com
Bebop (Paramount) | TMNTPedia
Source: turtlepedia.wikia.com
Wall Street: Gordon Gekko was a hero to all of us …
Source: www.express.co.uk
Jamie Dornan looks serious amid claims he'll rake in £4.5m …
Source: www.dailymail.co.uk
'Stranger Things' Breakout Millie Bobby Brown Set to Star …
Source: www.hollywoodreporter.com
Kingsman Has Single-Handedly Made Double-Breasted Suits …
Source: www.bosshunting.com.au
Salman Khan and Katrina Kaif film for Tiger Zinda Hai all …
Source: www.deccanchronicle.com
Review: Lil Yachty's 'Lil Boat 2'
Source: www.rollingstone.com