In this new week of application, we bring new tools to complement the use of our Windows Phone. In this opportunity we have rather focused applications to productivity and the sport.
Client For Dropbox, another client of cloud storage
If maybe the application developed by Rudy does not reach us or we don't like, there is another option available to keep in mind. For Dropbox client is a very useful application that allows synchronize your photos with Dropbox and download files and other documents to our phone.
The first thing we will do when we enter, is to link our Dropbox account with the application so that it begins to bring all information and files in your account. Then from there we can navigate into our account and download the files that we want to.
Client for Dropbox, you maybe have different applications as Rudy Huyn, is that, for example, let us take pictures directly from the application and send them automatically to our account. Another feature that has is that we can share files of NFC mobile to mobile, and then save it to Dropbox.
Client for Dropbox is a free application, but has advertising on the bottom. It works well and has a nice interface, so it is worthwhile to hit a look to see if you like us or not.
As a gift, the developer of this application is the same person or Sky Media Player, an application also previously recommended study.
Client for Dropboxversion 1.0.0.0
Developer: DENITA
Download it in: Windows Phone Store
Price: Free
Category: Tools + productivity
Language: English
BodBot, a personal trainer in our Windows Phone
BodBot is an application that has come recently to the store that you have a personal trainer that we guide you in the task of losing weight and gain strength. The application is responsible for building us a training plan based on what we want to obtain, and that then we will guide with exercises to perform.
In addition to that, if we pay the premium version of the application, have the possibility of also receive tips and guide to the foods that we consume during the day, which is important to achieve our goal.
Going to the application itself, BodBot is well built and has an attractive design. Maybe in some details as the fluidity goes a little slow, but it seems that they have designed it so that it has nothing to do with our smartphone or operating system.
The application is completely free, but, as discussed above, if we want to obtain data on the meals we pay the premium version which has a cost of $ 10 per month (probably much cheaper than a personal trainer). In addition, version pays of Bodbot gives us compatibility with smart watches and charts on our progress.
Bodbotversion 2015.428.804.4080
Developer: BodBot LLC
Download it in: Windows Phone Store
Price: Free (with premium version)
Category: Health + Fitness / exercise
Language: English
Caledos Runner, an application to measure our performance as we run
Caledos Runner is an application that already takes a while at the store, but of course it is worth mentioning it. It allows users to check the performance of your workouts while they are running.
It is an interesting tool for when, perhaps, applications like Runtastic or Endomondo is not to our liking. Caledos Runner has a simple but functional interface using clear and unadorned many colors.
Interesting functionality that has this application is that has training plans. By now we have 5 km, but in the coming weeks also arrive 10 km, media-maraton, and full marathon.
The app is free, and has synchronization of our trainings with Caledos Cliud, Runkeeper, and Sensoria. In addition, is available for Windows Phone 8/8.1 and Windows Phone 7.5/7.8.
Caledos Runnerversion 3.4.0.143
Developer: Caledos LAB
Download it in: Windows Phone Store
Price: Free
Category: Health + Fitness / exercise
Language: Spanish
Reddit Storm, another client of Reddit to keep in mind
We have recently appointed much Reddit customers in the weekly summaries, but, anyway, always good to mention those that are worth the penalty try. Reddit Storm is another alternative available in the store's Windows Phone.
The differences that this tool has compared to Readit or Baconit, is that, for example, lYou subreddits adds them as a column which we then spend doing swipe sideways. This for some can be comfortable or for some not. In my case, I am quite involved on Reddit, it isn't me too practical.
Anyway, something that if you have interesting is how to show content, being a little more colorful and complete than other applications. In addition, the application brings the comments as we would see it in the browser, rather than applications such as Baconit does not (and sometimes cutting thread publications).
Reddit Storm is an interesting option that is worth having in mind. It is priced at $1.99, but we can try it for 30 days to see if they convince us or not.
Reddit Stormversion 1.1.0.29
Developer: Psi Storm
Download it in: Windows Phone Store
Price: $1.99
Can you try?: Yes
Category: social
Language: English
Racing ZIP RAR, a tool to open and create compressed files
Racing ZIP RAR is an application for Windows Phone that allows us to enclose and compress files of different formats such as. ZIP and. RAR, or extract the contents of these formats and save them in our smartphone.
The application gives us three options on the main screen. The first is unzip the files they are in format rar, 7z, bz2, gz, tar, zip, tgz, xz, iso, lzma, cpio, ar, lzip, lzop, lz4.
And then, the other two options leave us compress files some of the following formats: zip, gz, bz2, 7z, xz, iso, lzma, cpio, ar, lzip, lzop, lz4.
These files can enter our smartphone or OneDrive, since Let us enter the cloud storage service to bring us any zipped file.
It works well, but the interface could be improved to make it more attractive to users. On the other hand, it is free, although it is advertising (according to application can be paid to remove it, but I did not find the button to do so).
Racing ZIP Rarversion 1.0.0.4
Developer: Media Torrent Zip Apps
Download it in: Windows Phone Store
Price: Free
Category: Tools + productivity
Language: Spanish (although it is pretty loose)
Gallery
Google demands Microsoft remove YouTube Windows Phone app …
Source: www.theverge.com
Boxcryptor, Flipkart, Foundbite and more are your app …
Source: www.windowscentral.com
Developing Applications for Windows Phone 8 (Short Course …
Source: www.youtube.com
Developing Applications for Windows Phone 8 (Short Course …
Source: youtube.com
Nokia and Microsoft schedule September 5 event to talk …
Source: www.idownloadblog.com
Papyrus, Demand 5, Amazon Kindle and more are your app …
Source: www.windowscentral.com
BBC iPlayer Radio
Source: play.google.com
Alarm clock with cyclic alarms and calendar
Source: play.google.com
Lottery Results Ticket Checker
Source: play.google.com
Readit is the most stunning Reddit client for Windows …
Source: www.windowscentral.com
Poki is a stunning, feature packed Pocket app for Windows …
Source: www.windowscentral.com
Windows Phone 8 : sortie, nouveautés, applications …
Source: www.gentside.com
euronews for Windows Phone 8 now available, the most …
Source: www.windowscentral.com
Vine, Nokia Refocus, Sleeve Music and more are your app …
Source: www.windowscentral.com
Microsoft's essential tools for Windows Phone developers …
Source: www.htxt.co.za
Windows Phone 8.1 Update 1: Download The Dev Preview Now
Source: www.technobuffalo.com
PolyScreen, Bad Piggies and more are your app highlights …
Source: www.windowscentral.com
Windows 10 – What we know now – January 2015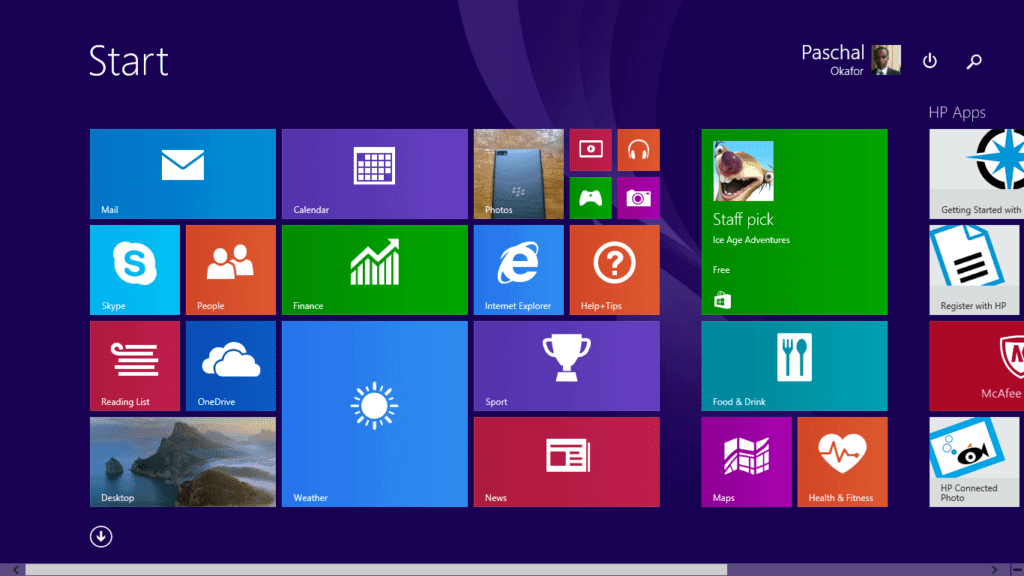 Source: www.naijatechguide.com
Review: Windows Phone 8X by HTC
Source: www.neowin.net
5 Great Reasons To Go For Windows 8 App Development
Source: www.brainvire.com