Sony Ericsson K610 carries almost the same name as the old blockbuster phone T610. And K610 breathe the same sense of potential blockbusters.
Almost a year ago, Sony Ericsson released their first small and cheap 3 g phone. The name was the K600. Now comes the sequel K610. It is smaller, lighter and, above all, better at a variety of points.
The format is good. The phone is stripped down with 16 ounces compared with the predecessor K600. K610 weighs just 89 grams, and it feels undeniably easy. K610 will come in two versions, metal grey and metallic red.
There are no low-cost telephone, even if the price is lower than what is usual for 3 g phones. It has a stylish look, although the Red version bluder to clear more attitude. And the K610 is more well-stocked with features than the moderate price suggests.
The phone takes advantage of that it is a 3 g mobile phone in several ways. It has e-mail programs and Web browsers. And a really good thing with the browser is that it is possible to switch the display mode by 90 degrees, so that Web pages are displayed horizontally. It usually gives a more comfortable browsing and reading.
Best works the browser though when I go to mobile-friendly Web pages, such as m.mobil.se, mobil.svt.se and the operators ' portals.
In addition to Web browsers have RSS reader for news feeds, which then downloaded over the internet. For example, I can add so that the phone automatically downloads the latest news from Mobil.se, Newsweek and the BBC. RSS feature worked very well. A weakness with today's RSS feeds on the Web, however, is that if you click on the link to read the whole article you end up on the actual Web page, which usually feels badly adapted to the mobile phone's tiny screen. But as long as we are content to see the title and preamble of the news, they are still a good way to keep up to date.
A really smart thing with the K610 sold without locking to operators is also that you do not need to enter the settings for the internet connection itself. Retrieves the settings for the connection of your phone directly when it is started.
Fun camera
K610 has a 2-megapixel camera, but Megapixels are notoriously not everything. The first is looking for great camera in his cell should rather look at big brother -model K800. The reason is, among other things, the half-baked sharpness of the images from the K610, which is an earnings of K610 lacks autofocus.
Camera in K610 also lack flash lamp and lens cap. You can shoot video clips with the camera, but it's in a fairly low resolution format (176 x 144 pixels at its best).
For those who do not want to take professional-looking photos to family album without a more descriptive images to send for fun, for example via multimedia message, the camera is still quite ok. In particular, Sony Ericsson seasoned camera feature with support for sending the images to your own photo blog. And it is a feature that works fantastically easy.
When I take a picture I just choose in the menu "send to weblog". The first time, the program will automatically create a blog on the blog site Blogger.com (the world's largest bloggsajt). It is a free account and you can later go in and edit, for example, the name and the look of your blog. Indeed, it is neat, simple and free. The same blog feature, see Sony Ericsson K610 kamerainriktade little more expensive phone.
K610 also has a simpler CIF camera in the top of the screen-only to be used for video calls.
Good on mess
Messaging is one of the strengths of this phone. The e-mail client in the K610 is far better cut than we had previously been used in Sony Ericsson phones. It has become easier to use. To get a better view when you create a message. In addition, mail from Sony Ericsson phones previously drawn with strange formatting, but the bugs seem to now be fixed.
SMS and mms are also remarkably comfortable to use with K610. Your Inbox is well-organized, and small arrows, select whether a message is answered, or escalated-as in an e-mail program on your computer.
In addition, the K610, a new version of T9 text entry system. In addition to the usual where T9 guessing what word you are typing, so guess this version of T9 next word before you started writing on it, the phone remembers the words previously typed in after each other. By pressing the joystick to the right to accept the predicted Word.
The screen in the K610 is slightly sharper and larger than in the predecessor K600. It works fine outdoors and outdoor. The resolution of 176 x 220 pixels is quite normal in the phones of today.
The keypad is improved. The buttons are really comfortable. Joystickpinnen in previous models has led to many repair matters, and is in the K610 replaced with a trackpad with a valpinne in the middle. It works very well. The only thing that the tgäller to learn with this keypad is to correctly predict back-button. Right next door are namely button the browser, and is careless it is easy that the browser is running started when to back off in any menu.
On the sides of the phone are the volume buttons, camera button and a button to the music player.
Without radio
The music player is actually surprisingly good in K610. Although this is not a phone that is marketed with the name Walkman is a music mobile phone with the same features as the Walkman models from Sony Ericsson, which has so far come out. The songs are organized in similar artists, Songs, and playlists. While Sony Ericsson's Disc2Phone software to create and transfer songs to your phone comes with the cd. Though I think it's easier to ignore the software and use the file manager to put over the songs to your phone from your hard disk.
For those who want to enjoy the sound of your phone's headphone jack, however, it is the music player. Any FM radio is not available for K610. The songs can be stored on an M2 memory card, which is not included with the phone. The amount of built-in memory is only 16 MB, so if you want to use the K610 as music player you should definitely buy a memory card. 1 gigabyte costs around 700 kronor.
The file manager is part of the Sony Ericsson PC Suite sync application, which is also included on a cd. Myself, I chose to connect the phone to the computer via the usb cable included in the box. But it is also possible to connect your phone wirelessly via bluetooth.
With the sync application, I was able to easily sync of contacts, calendar, and notes from Microsoft Outlook on your computer.
The calendar in the phone can display tasks in month view or week view. In the month view is marked the days of data uploads with bold figure to date. In week view shows small squares what times are recorded. By clicking on the current day, the meetings for that day. It all works accepted but not excelling. It is convenient to be able to sync over the calendar and address book in Outlook on your computer to your phone.
Finally, the phone in addition to the ttetris-similar Quadrapop equipped with a new version of Sony Ericsson's game in women's tennis (the company sponsors the women's tennistour). It's really fun, and actually goes even to play via bluetooth to another holder of a K610-phone.
Options
Nokia 6233 is an obvious alternative at the same weight and price class. It also has FM radio.
Before you buy
Sony Ericsson K610i is a very affordable 3 g mobile phone which is easy to use and has many great features. However, it has not spiked up by having the best camera or best internet functionality. Instead, it is the weight, price and the user-friendly system strength. Plus at the edge of bildbloggs function and a really good message features.
Plus and minus
Plus
Small & lightweight
Great menus
Message menu
Blog & RSS
Minus
No FM radio
Rating: 84%
Telephony & data9
Multimedia8
System and program8
Användarvänlighet9
Performance and minne8
Rating: 84%
Top score
Good buy
Sony Ericsson K610
Type: triple band and 3 g
Weight: 89 g
Dimensions: 102 x 45 x 17 mm
Talk time: 2 hours 30 minutes
Standby time: 350 hours
WAP: Wap 2.0 and standard Web
Internet and data features: 3 g/UMTS, gprs, e-mail, bluetooth, ir-port, SyncML, Web browser and e-mail
Connection to pc/mac: Yes, connection to pc and mac via bluetooth or data cable supplied
Voice control: Yes voice dialing
Ringtones: Polyphonic and mp3 ringtones, as well as the ability to download more
Phone book: Name, multiple numbers, e-mail addresses, URL, note, regular address, birthday and picture can be specified for each contact
Screen: Tft display with 176 x 220 pixels, 262000 colors
Games: supplied with the games Quadrapop and Tennis Multiplayer. Go to download more Java games and java applications
Camera: Built-in for stills and video. 2.0 megapixel resolution for still images and 176 x 144 videos
Other features: supports Java, T9 with predictive input, mms, email, calendar, voice recorder, video player, world clock, use code memo, file manager, alarm, PIM sync, Play Now for downloading ringtones.
Accessories: stereo handsfree, data cable, travel charger included with purchase. Wireless hands-free (bluetooth), car mount, cigarette lighter charger, connectivity to TVs, desktop charger and carrying case is available to buy.
Socket for external antenna: Yes
SAR value: 1.00 W/kg
The hard facts of performance:
SP-Soil-test: 2304 score total, images (PNG) 94 points, 3D game 9.4 fps, jwc 2083 p.
Comment: Surprisingly good values for this type of phone. No risk to the handset tennis-game stutters!
Gallery
I blush to think of her beholding my wor by Brandon Mull …
Source: likesuccess.com
Sarah Ellen, Inka Williams and Shelby Hamilton star in …
Source: www.dailymail.co.uk
Sarah Ellen, Inka Williams and Shelby Hamilton star in …
Source: www.dailymail.co.uk
Carbon Management Plans
Source: www.carboncredentials.com
The year Real Madrid became a football team again
Source: www.marca.com
Succession Planning Strategy for leadership development …
Source: leaderinu.in
Effective onboarding
Source: eloomi.com
STIWA Group
Source: www.stiwa.com
A successful young entrepreneur at a desk in the office …
Source: www.colourbox.com
All About Stakeholder Mind Mapping Activities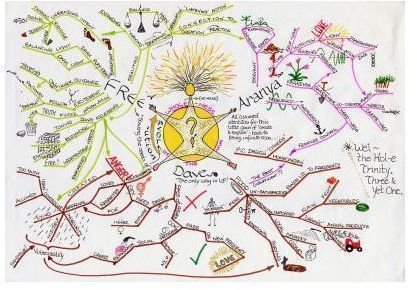 Source: www.brighthubpm.com
The Adventures of Superman star Jack Larson dies at 87 …
Source: www.dailymail.co.uk
A successful young manager sitting at a desk and smiles …
Source: colourbox.com
Winter vs. Summer at Crater Lake National Park
Source: theatlasheart.com
Hotel and Casino foodservice recipe menu food costing software
Source: www.costguard.com
BioWare's Shadow Realms Is Reportedly Being Rebooted …
Source: segmentnext.com
Arsenal 1985 Centenary Football Shirt – Limited Edition
Source: retrosoccershirts.com
Golf Cart Covers – National Covers
Source: www.nationalcovers.com
LR4 Front Bumper Bar Guard
Source: www.roverparts.com
Nicole Dollanganger unleashes stormy new song "Have You …
Source: consequenceofsound.net
INTRODUCING: The perfect pop of Alec Benjamin
Source: www.projectu.tv