Appearance is important, but not everything. That is why we have the score on both form and function of these design phones: Motorola L6, Slvr L7, PEBL, Razr V3i 6; Nokia 7370, 7380, 8800; LG U880; Samsung D600.
Design mobiles to take over an increasing share of the market and it shows in the marketing of not only megapixels, mp3 player and the battery life is what attracts them to buy. There are design mobiles in all price ranges and shapes ranging from extreme styles in exclusive materials to more conventional mobiles. Several of mobiles in the test is really good, but a model stands out by making trouble for itself high marks in both design, performance and features.
Design
To rate the design, we have the help of three professionals: Mårten Claesson, architect, designer and co-founder of the firm Claesson-Koivisto-Rune in Stockholm; P-O L, senior lecturer and Director of studies in higher education in design at HDK in Gothenburg; Peter Norberg from Hareide Designmill in Moss, Norway, author of the award-winning mobile concept and former employee of Siemens design department.
Marten's colleague, Eero Koivisto mean that you have to look at the Japanese market in order to find the best designed mobile phone:
-The only mobile phone that I really would like to have because of the design are Marc Newsons mobile Talby from KDDI. Marten offers tips on the foldable Neon, also a product from KDDI.
-There is not much to pick among mobile phones today for those who have a serious interest in design. It's a bit too young and too cool for them as, for example, would buy a hi-fi system from Bang & Olufsen. Marten says that the industry is maturing, and that well-designed mobiles come in even on the European market.
-New Sony Ericsson M600 is great design, especially in white. A nyrationell design. Poetic minimalism-very attractive. Nokia has the long, often rightly, considered to have better design than Sony Ericsson, but it is not so obvious anymore. Nokia is more extravagant and when Sony Ericsson manage it is much tighter. It is positive that focuses on design. There has been much talk of design for a long time, but we have not seen so many results. Now the phone on the way to becoming what wristwatch has long been-a fashion statements that one might be willing to bet some money also.
P-O L notes that there are few mobile manufacturers who invest in cooperation with renowned designers.
-Nokia has a good design Manager and a lot of cooperation with design schools in Finland.
-I appreciate the design that has a news value, "says Peter. It's fun and interesting with metal and textile materials, but you are waiting for fully flexible mobiles where technology is soft.
Motorola L6
-No high design rating, the Marten's judgement. The PCB similar design around the keys is interesting but too messy. The flat format is a plus.
P-O finds that L6 does not feel as elegant as Slvr. Material is plastic, but the cell phone might have been interesting if Motorola has chosen real metal instead.
-Everything is well done, but there is no distinct design product, says Peter.
Motorola Slvr L7
P-O likes the flat style and sharp blue lighting of the keypad. Peter sees nothing newsworthy in the design of L7.
-It can handle not 7-meterstestet. It is similar to other mobiles and cannot be recognized from afar, unlike for example a Sony Ericsson T610 or an Ipod. It has a nicely integrated keypad with depth effect, much like on a wristwatch.
Marten prefer Slvr L7 above L6:
-The design is more coherent because both the display and the phone has a dark color. It is an attempt to tight design that doesn't quite succeed. PCB design around the buttons feel a bit cheap.
Motorola PEBL U6
Marten:
-Very comfortable feeling in the gummilacken, but also a very clumsy hinge solution that enables the design doesn't feel cohesive.
Peter is also a negative asset-
the iron:-They could have taken the simplicity longer and made it even more stripped down. Hinge shines too much and they could have hidden a camera and integrated the external display better. The smooth keypad is interesting.
P-O experience first Pebl as a bit clumsy. It belongs together with Samsung D600 to the thicker mobiles in the test, and the weight is the second highest after Nokia's steel cell.
-It is still a favorite: classy and cute, no doubt. Reminiscent of a small SOAP.
Motorola RAZR V3i
P-O:
-Seamless telephone, flat and fine. It is both good to hold and you can read what is on the screen and buttons. The screen is great, but does not look good at all angles.
-Motorola Razr has a real wow effect, says Peter. A clamshell mobile phone which is as thin as other mobiles, but comes with a large display and large keypad. It is neat with the Brushed finish on buttons, but not so fine proportions, might have been narrower.
Although Marten like the plate format, but do not have much time for the design of other:
-There is no overall design. Some parts are angular, other parts beveled and so has the round hinge. The blue shimmering paintwork feels a bit» tacky «.» But a plus for the amazing box. Incredibly advanced packaging solution-such are creative! (The Razr comes in a black box with two drawers that contain mobile phones and manuals and accessories.)
Nokia 7370
Nokia 7370 's design and size quite like Sony Ericsson W550, but there the similarities end. Sony Ericsson music phone features a sporty design with changeable covers while the Nokia 7370 brings to mind a more festive fashion with Golden details, etched metal and synthetic leather.
-It's fun with gold, but it is also very nice in the darker color, says Peter. Gold has been a bit taboo in design circles, but bling-bling-trend makes it okay with gold and diamonds again and Nokia have been awake enough to hang with leather-covered Cap over the battery is also interesting even if it is not the real thing. Organic materials and metal, patina and molds to the user such as a wallet or a wristwatch in the steel.
Nokia 7380
Marten is a bit ambivalent in its attitude to the Nokia 7380:
-A classical approach to design is that it should be self explanatory, and from that perspective, it is really disappointing. It is very odd that it does not have a keypad. At the same time, they should be commended for trying to launch a new typology for cellular telephones. It is a very ambitious design experiments, very very retro and worked-out with the Pack-a tin can and the provided cloth bag. It's great that you dare to test new paths, but the design is more» pimp «than elegant.
Peter agrees that the Nokia 7380 is an experimental mobile:
-It is more like a fashion accessory than a technology gadget with their textile tag on this page. It feels as if Nokia is back at design stage again after a period of doldrums with pretty similar models.
P-O is generally quite sceptical about design with many moving parts and mulling over how long the navigation wheel could possibly keep:
-This is a youth phone; I do not believe that the elderly can cope with the small letters in the display. It is difficult to use, but it's a good thing that Nokia is doing something that feels new. It resembles a miniature camera that Minolta made in the 1950s.
Nokia 8800
Peter:
-It feels exclusive and I like it even if not the newness is on top. It feels as if you've seen it before, though not of the same quality. A stylish businessphone that fits nicely to the costume. Very strict, high accuracy and fine detail. Almost more Bang & Olufsen feel in buttons on the 8800 than on Amungs and Bang & Olufsen's Serene. Interesting contrast between polished metal and textured black plastic. It is, however, a little too round on the bottom and it becomes very big, empty surfaces when folded.
-This is a stylish mobile with all metal, but removed with the moving parts!
P-O puts Nokia 8800 with Pebl among their favorites. Unlike phones that are lacquered in metallic colour steel can grow old with dignity. Worse, it is with the shiny, smooth display-which may be sensitive to scratches. 8800 has a design that appeals to many, both guys and girls.
Also, Mårten "gives a 8800, but believes that it is extremely masculine in its form. It does not have the same rigour as you find in, for example, Bang & Olufsen, but the metal gives a nice weight.
-Among these mobiles, this is my personal favorite, but it is perhaps a little too macho for my taste. Nokia's phones are well-designed. The second try, but am not really consistent.
LG U880
-It is quite similar to other LG phones and differs little from other manufacturers ' products. A regular fold phone without any experimental or inspiring, according to Peter.
-But it's great that it comes in pink.
P-O:
-Very Korean design with its typical rounds and chamfers. It's not as elegant as Motorola's clamshell phones. Also there is some unnecessary moving parts, such as the camera, which one does not really know how they can handle dirt and wear. The keypad is a bit strange and the silver painted plastic shell not getting a high score.
Marten appoints LG U880 to the mobile that looks the least expensive out.
-It looks like a boom box from the 1970s. Plasticky and turgid with casings everywhere and small edges that stick up. Not good.
Samsung D600
-Slightly retro, like an old American car, is Marten's first impression. It's a little clumsy, but you understand how to use it. Even Peter comments on the ease of use:
-It is very rational, clear and obvious buttons.
Marten is impressed by the screen:
-It is very sharp, but the shell is dark and gloomy.
What is the ruling of slide mechanism?
As always, with moving parts, I wonder how long they last, but this gives a sense of manufacturing with very high precision.
Winner: Nokia 8800
Format
The mobiles that stand out the most when it comes to format is definitely Nokia 7380 and Motorola Razr V3i. With the keypad disappearing many restrictions for the format and it has Nokia utilized to create a long and skinny, but not especially thin mobile. The shape reminds actually more of an mp3 player than a mobile phone.
7380 is smooth and has a high quality feel of the material and buttons. Razr V3i is extremely thin to be a foldable mobile. In developed form is halves not more than 7 millimeters thick and it impresses. It is also the widest mobile with 53 millimeters, but it can Also tolerate. L6 and L7 Slvr from Motorola are flat and smooth mobiles.
The Nokia 7370 is a thick cell, but you experience it as a particularly clumsy. Both the front and back are free from the buttons, and the smooth surface makes it easy to slip into your pocket. A phone that doesn't slip anywhere, the soapy shape to the Pebl U6, Motorola is. It puts the aspire gummilacken stop.
The Nokia 7370 is a swivel phone while the Pebl is a clamshell mobile phone which is held closed by a magnetic clasp. Even Samsung D600 ports among the slightly chubbier mobiles in the test. Here to access the keypad via a sliding mechanism.
LG U880 is a thin, clamshell 3 g mobile, but fading a bit at the side of Motorola Razr V3i.
When you deal with Nokia 8800 know first that it is a very heavy mobile for his size, but that's not necessarily a drawback. The weight gives rather a quality feel and the style is otherwise smoothly. When it comes to the key conclusions is the quality consistently high, although Samsung D600 and Nokia 8800 does not fit the main fingers.
Winner: Motorola Razr V3i
Telephony and data
Fastest connection you get with the LG U880, the only 3 g phone. Nokia's phones are equipped with edge as well as the Samsung D600 with add-in» e «in the model designation. In order to get something extra out of the edge, however, requires support in the mobile network, and only the operators of Swedish Telia has support for edge right now. Few manufacturers are betting on the IR ports today, but it is bluetooth, a feature which, together with the wap 2.0 can be found in all nine cell phones.
Bluetooth versions are slightly different and later versions are of course better, although the figure does not say so much about what uses are possible. More interesting are then supported bluetooth profiles such as A2DP. More about this under the heading multimedia.
Nokia 8800 feels a little outdated with their old version of the Series 40 interface, but otherwise, it is up to date and well functioning menu system in mobile phones.
The navigation wheel on the Nokia 7380 leads, unfortunately, that it is awkward to dial numbers and very difficult to use IVR services without hands free because you have to look at the display to know what numbers to hit. Motorola Pebl U6 and Samsung D600 shines with good battery life and an easy operation for normal calls.
Winner: Samsung D600
Messages
SMS, mms and itap predictive text input or T9 is standard on mobile phones, with the exception of Nokia 7380. Here, all input with the navigation wheel. Whether the wheel is successful design, we let the pros speak up about, but it is not the right tool to write sms.
Which wins the classic button-
Kit with horse lengths. It is easy to send messages from the eight handsets that have regular keypad and it is difficult to designate a winner among them.
The high resolution screens on Sam-sung D600 and Nokia 7370 will be useful when you read long messages. Email client is missing in Motorola L6 and Nokia 7380. The Samsung D600 is a winner in this category because you can receive such as common Word documents via e-mail and read them on your mobile.
Winner: LG U880, Nokia 7370 and Samsung D600
Multimedia
Design mobiles are well-equipped when it comes to audio and video. Best displays have Samsung D600 and Nokia 7370 with their bright and very crisp QVGA displays. Motorola's screens are pulled with slightly lower viewing angle than its competitors, especially L6 with their STN-display, but also Motorola's TFT screens must be viewed from the right angle to get good colors and contrast. The screen on the Nokia 7380 is sitting behind a mirror that is stealing a bit of brightness, but the contrast is good even if the minimal fonts require you to have sharp eyesight.
MP3 player in some form exists in all phones, but the memory is not enough advanced in the mobile phones that do not have memory card. LG U880 has the best music player, and is also available to buy in a music package with good headphones from Koss. The quality of mobile manufacturers ' own stereo headphones, unfortunately, still leaves much to be desired.
An opportunity to plug in regular headphones with 3.5 mm connector could well be standard on all music phones, but among the tested handsets, only Samsung D600 which come with an adapter. FM radio, we find in Nokia's three mobiles.
Radio sound disagree and RDS are missing, but Nokia will still be a plus in the edge for this feature. Another feature that we welcome is the A2DP technology for stereo audio over bluetooth. A2DP is found in the Nokia 8800, Samsung D600.
The camera is a common feature of the phone, but the quality varies a lot, all capable of delivering approved images and videos for mms. LG's handset, Motorola L6 and Nokia 8800 ports slightly below average in picture quality. Slight sharpness and difficulties to adapt the light to the surrounding area, pull down the grade.
eraar Nokia 7380 and Samsung D600, both with 2 megapixels. Auto focus is missing, so none of those phones are really top class.
Overall, the Nokia 7380 best image quality, closely followed by Motorola's Pebl, Razr and Slvr which do well, despite the modest VGA resolution, through good brightness in images.
LG U880 is the only 3 g mobile phone, and the camera can be rotated to the right direction for both photo and video calls. Good screen, slot for memory card and access to 3 g services provide U880 high multimedia score.
Winner: LG U880
Other features
The Samsung D600 is equipped with a reader for many common file formats, such as Word, Excel, Powerpoint and pdf. The mail client can handle file attachments up to 300 kilobytes and possibility to connect your phone to a tv makes D600 to an interesting tool. For example, you can view a presentation without having to bring your computer. None of the phones in the test have smartphone operating system. The option to install java applications and games available in all mobiles but Nokia 7380.
Gallery
Insect Stock Illustration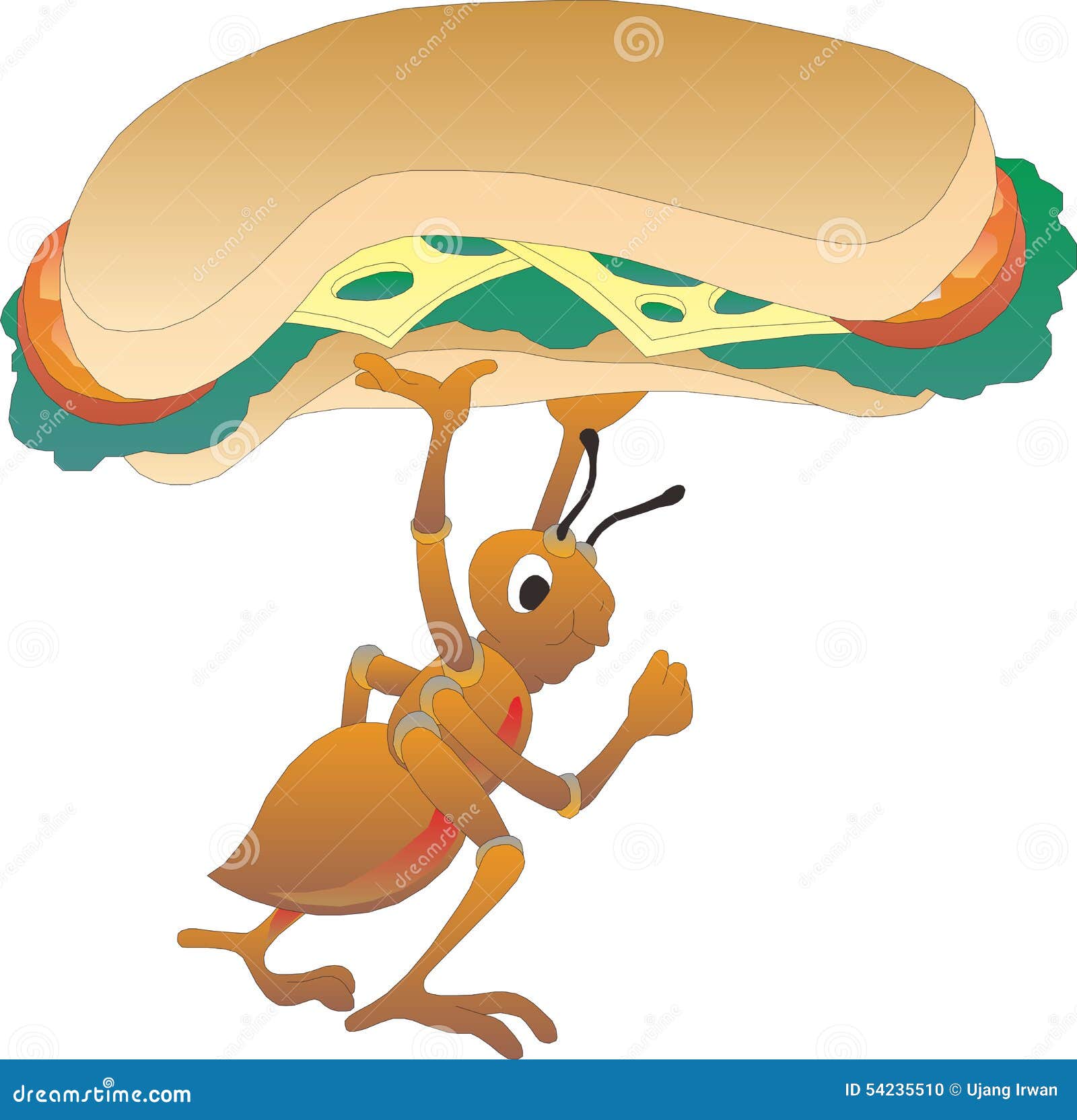 Source: www.dreamstime.com
Honda Earth Dreams 2012 – 1.5 litre i-VTEC DI engine and G …
Source: paultan.org
Country Dreams Maine Coon
Source: www.mainecoons.se
HIOF
Source: ambisjoner.no
Color balloons
Source: www.stockphotos.ro
Cat and winter
Source: www.stockphotos.ro
Cooperation symbol
Source: www.stockphotos.ro
Waves carpet texture
Source: www.stockphotos.ro
Curvy Träd För Tecknad Film Stock Illustrationer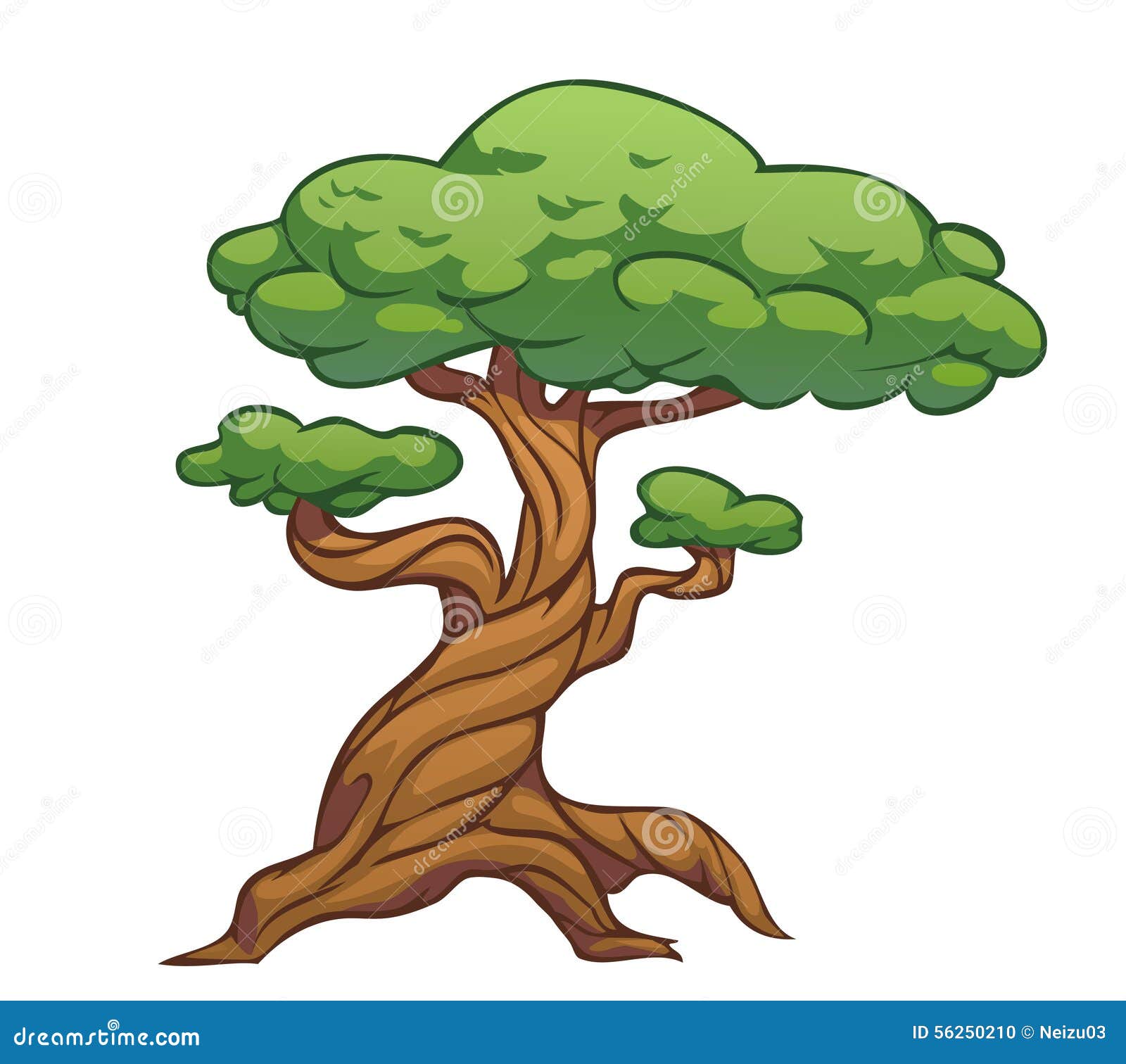 Source: se.dreamstime.com
deviantART: More Like My Dreamcatcher Designs by ~HildeArt …
Source: www.pinterest.com
50 Beautiful Dream catcher Tattoo for Women
Source: www.incrediblesnaps.com
A Midsummer Night's Dream ‹ Laree Lentz Designs
Source: www.lareelentz.com
64+ Best and Simple Dreamcatcher Tattoos
Source: www.askideas.com
60 Dreamcatcher Tattoo Designs 2017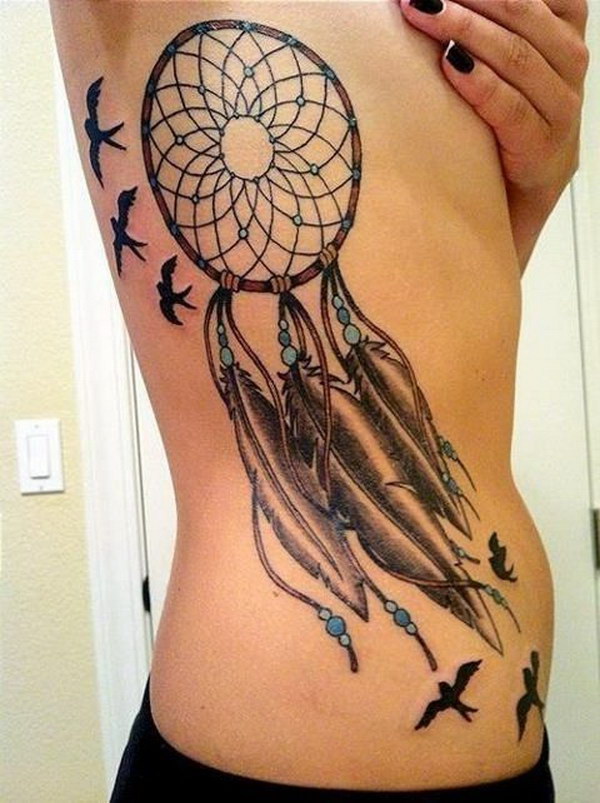 Source: ideastand.com
60 Dreamcatcher Tattoo Designs 2017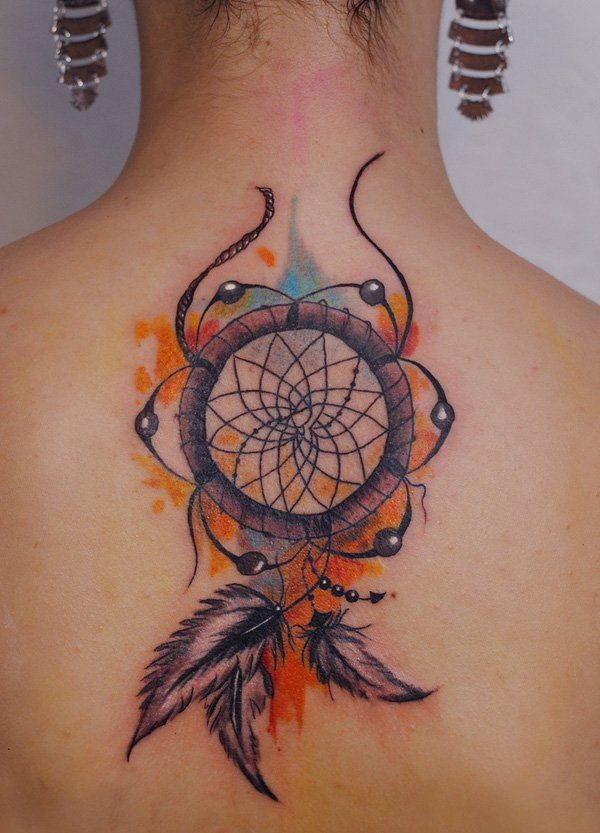 Source: ideastand.com
April 2013
Source: www.keralahousedesigns.com
HGTV Dream Home 2017 Tour and Giveaway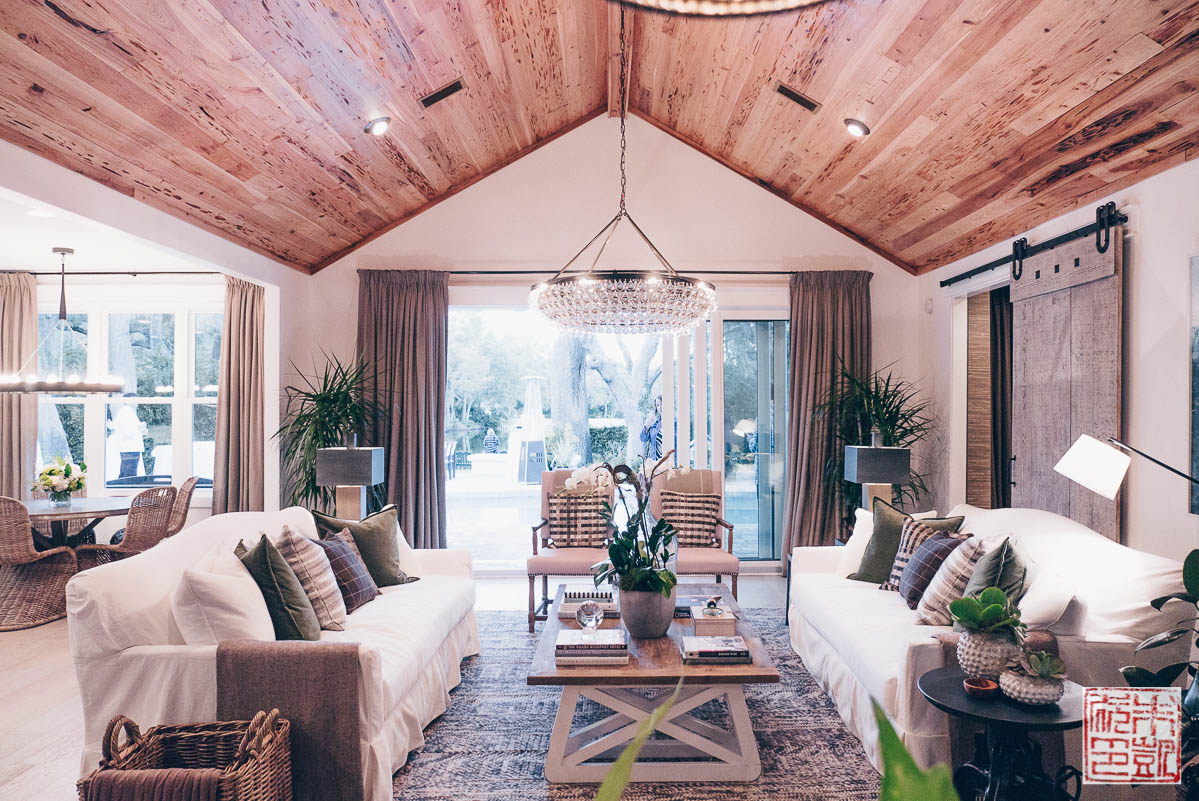 Source: dessertfirstgirl.com
45 Amazing Dreamcatcher Tattoos and Meanings
Source: www.tattooeasily.com
Glam Closets: from Disaster to Designer – GreyHunt Interiors
Source: greyhuntinteriors.com
My dream catcher drawing. Possible tattoo idea? On the …
Source: pinterest.com