E770v is a Vodafone Mobile phone from Motorola for the most part-but not to shine.
It's quick to get started with Motorola E770v. Operator undeniably an advantage bound mobiles have-that all the settings are in place from the beginning. Mobile Portal Vodafone Live has its own shortcut from standby and it shows that this is a phone that will attract to the purchase of content services.
The games that come with are only trial versions and the menu system contains many links to paid content. Despite the fact that there is no risk of buying something by mistake, because the information is clear and there is never any doubt about which features are included in your phone and what costs extra.
117 grams
The design of the E770v recognized from other mobiles in Motorola's e series, such as the Rokr and E1000. The format is not quite as smooth as the smallest gsm or 3 g phones, but with today's fashion, there should be no problem to fit it in your pocket. With its more than 105 cubic centimeters is the bigger than Samsung Z500, but clearly lower than for example Sony Ericsson Z800.
Weight at 117 grams, also termed as clearly approved of a 3 g mobile phone. The TFT screen is bright and good, but everywhere used the Vodafone font that is quite difficult to read in the smallest sizes. The buttons on the E770v is snug, but the size is okay and they have a convex shape that makes it easy to push at the right place. The joystick seems a bit small at first glance, but turns out to work very well and is easy to use thanks to its location in a pretty generous recess.
The list of features in the E770v is long-impressive long to get from one of the cheapest 3 g mobile phones. Unfortunately, the various functions ' performance is not quite as impressive. The cameras are two in number, but Motorola has been content with a VGA camera, still camera, and a CIF camera for video calls. Pictures from E770v are not suitable for printing, but for mms, the camera is excellent and provides better pictures than for example Sony Ericsson P910i which has a camera with the same resolution. The camera function is easily accessible via a button on the phone's right side.
The music player is Java based and exploit the ID3 information contained in many mp3 files for ease of navigation. It is easy to search for artists, albums, songs and genres. FM radio does not exist. The section on the music player in the manual is not really consistent with how it really works, and there are some bugs. I had to plug in and out of the headphones a couple of times before the sound was moved from the built-in speaker to headset.
In addition to the Java player, you can listen to music in your phone's Media Player. In Media Player, you cannot search for genres and artists, but on the other hand, there is the possibility to fast-forward within a song-something missing in the Java player. Strange that Motorola is not gathered all the functionality of a single player. The sound quality is good, but never better than standard on the music you listen to. An entire song in about three minutes away from the Vodafone Live was held in a file of approximately 1.5 megabytes and sound was nothing on. With larger files, the music becomes more enjoyable and it's easy to transfer mp3 files from your computer, either by using a card reader, or with a standard mini-USB cable.
Protruding contact
Neither cable or software included with, but the contact is the same as that used by many other gadgets and to access the memory card need no drivers. Unlike some previous Vodafone Mobile phones, you can also use your own mp3 files as ringtones. The headphones that come with are firmly secured in their ears and sounds good to be mobile headphones.
Headphones are connected through the phone's USB connector (normal headphones can't connect). With headphones on your phone becomes much less easy to deal with. Connector plugs on the bottom of the left side of the phone and sticks out about 2 centimeters–a vulnerable position when the phone goes up and down from the Pocket. It does not feel like a design that holds for daily use. Fortunately, E770v supports A2DP, bluetooth profile for stereo sound, so if you want to use your phone as a music player is a pair of wireless stereo headphones to recommend as well as a larger memory card than the supplied at 32 MB.
Clear menus
With the exception of the music player that can be a little tough to maneuver is the menu system and programs good. The main menu has icons and submenus are presented in text form. In other words can be recognized from other mobiles and badges. Colors in blue and Vodafone red.
All messages are where you would expect to find them. Function Vodafone Messenger on the message menu, however, leads to a Web page that does not exist. Your e-mail program cannot display html, but attachments can be used provided that the cell phone has a reader that can handle the format. Images and audio files is therefore no problem. The e-mail goes to download from servers using pop3 or imap4 and setting possibilities is not far behind most smartphones. To download and send email goes fast with 3 g connection.
Another feature that works very well is the phone book. It is possible to view the contact list either as a simple list or with images, sorted by first or last name. The phone book is also flexible and allows you to enter any number of tasks for each contact. Voice dialing is like caller ID with photo. You can share the contacts into categories and send messages to entire groups or to simply send all contacts in a category using bluetooth.
The contents of the carton is enough to get started, but I would have liked to have seen a cd with drivers, and perhaps even a USB cable. Drivers are also not to download from Motorola's Web pages, so as to be able to use your phone as a modem for a laptop or to synchronize the phone book required accessory USB Mobile Phone Tools. E770v have no giant plus, but also not a few unforgivable flaws. A cheap 3 g phone that does what it should.
Gallery
Emergency Phone Charger Gifts For Him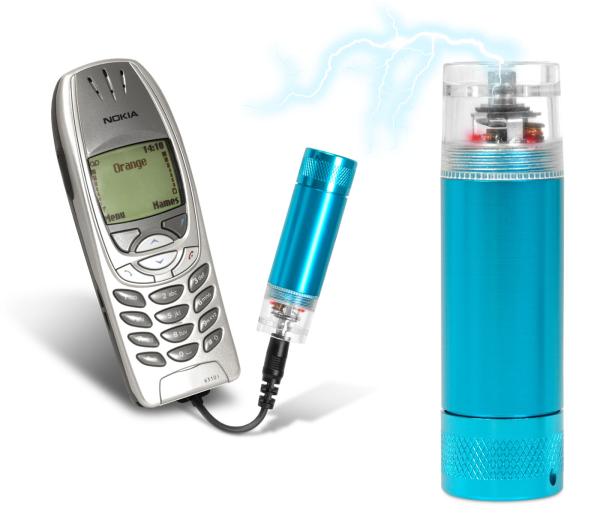 Source: www.zavvi.com
Motorola V3 Mini USB Data Cable
Source: www.mobileguru.co.uk
Welche Handys besitzt ihr?
Source: forum.worldofplayers.de
OEM AC WALL CHARGER MOTOROLA Razr V3 V3i V3x K1 U6 PEBL …
Source: www.banggood.com
OTB Akku accu Batterie battery für Motorola BT60 Li-Ion
Source: www.ebay.de
haribagibagi: Flash&Backup Motorola [Alternate to RSD Lite]
Source: haribagibagi.blogspot.com
Motorola C975, E770v, E2 ROKR, E1000
Source: akkuplus.de
Panoramio
Source: www.panoramio.com
SLB: How to Restore Backups to Your Motorola V3 RAZR Phone
Source: www.somelifeblog.com
Akku für Motorola A3000, C975, Charm, E1000, E770v …
Source: www.akku500.de
1200w 24v 220v – 43 produits trouvés
Source: www.eanfind.fr
Motorola E680i
Source: www.handy-mc.de
Kit Piéton D'origine Motorola Pour V3 , Pebl U6 , Slvr L7 …
Source: www.priceminister.com
Telefon & Netzwerk von Motorola bei I-Love-Tec.de
Source: www.i-love-tec.de
Headset Talk In Ear Kopfhörer f. Motorola Milestone XT720 …
Source: www.ebay.de
Motorola V175
Source: smanuals.ru
vhbw Li-Ion Akku 700mAh (3.7V) für Handy Smartphone
Source: www.real.de
Funda universal rígida mediana Source: www.onedirect.es
Vodafone o Vánocích: 15 nových mobilů pro UMTS – MobilMania.cz
Source: www.mobilmania.cz
Download Driver Motorola E770v
Source: ideas-program60.hatenablog.com