Smartphones are more than the future of technology, are present. This is why many efforts in new developments are destined to them, these handheld computers that become increasingly more difficult to do without. In technology, there is an important factor and is the materials. These, based on its strength and properties, condition from durability to performance, and for this reason we spend today a special article.
What is what comes from road to smartphones in the form of new materials. Since Graphene that already we have heard in the soup until the flexiceramica, passing through nanotubes of different compositions. All with a great future in all areas, but especially in the mobile technology. Perhaps the first mobile bioplastic with battery oxigeno-litio and electronics of Graphene is already underway. Let's look at these new materials, some of which will also help to preserve the environment.
The omnipresent Graphene
The molecular structure of Graphene
There is no doubt that when we speak of the future materials, Graphene always appears at the top. And so well deserved, must be said. This material, a monotomic carbon structure, is not only one of the most resistant materials in the world but is also extremely versatile. Their applications, which have found him by now, ranging from the construction of hiperligeros chips to the batteries much more durable and small.
Unfortunately, it also has points against and they may pose his biggest obstacle. There are studies that talk about that Graphene could adversely affect the environment. Since their instability when it is in contact with groundwater to an adverse effect in humans, discarded as well possible implants of Graphene in the future. Not to mention its lack of bandgap, something that prevents him from regular flow of electrons.
Silicene, an alternative to Graphene with possibilities
The silicene, an alternative to Graphene but more expensive
With the silicene we have a material with characteristics similar to Graphene but which, unfortunately, does not occur naturally by what the step by the laboratory is inevitable, increasing the cost. It has electrical properties and its manufacture in the service of the technology industry could produce electronic circuits for chips faster than at present. Much faster.
Like Graphene, it presents difficulties. As, for example, which is an unstable material which does not not easy working with him. A computer engineer named Deji Akinwande, of the University of Texas, has managed to produce silicene on a film of silver covered with aluminium oxide, promoting their stability and performance. Thus, it has a future and could finish within our mobile processors. For now, however, it is far from being really practical.
Nanotubes of carbon for extreme resistance
Carbon nanotubes
Carbon nanotubes are, roughly, rolled up sheets of graphite thus allowing to produce them in different thicknesses, based on the degree of curl. Among the properties studied for different applications are to the chemical industry and the technology industry. Carbon nanotubes are so resilient that they could be unbreakable and ultra-light, smartphones that can be used for the construction of batteries, for example.
As the researchers say, carbon nanotubes are "excellent candidates to improve the performance and efficiency of future computing systems". Processors, circuits, and all kinds of components for mobile phones could manufacture in the not-too-distant future. As the industry considers relevant to investing in this material, of course. But there is something better than carbon to build nanotube. Attentive.
Nanotubes of columbium, making forget carbon
Nanotubes of columbium
When we thought that the carbon would be the ultimate solution for the future, MIT arrived and with them the scandal. From the most famous Institute of technology on the planet came last year a new material, nanotubes of columbium. The most remarkable feature of these nanotubes is offering a density of energy between two and five times higher, there is nothing to carbon nanotubes. Therefore, you can make them smaller to get the same results.
At MIT used them to develop superconductors, devices whose performance and size make them ideal candidates for smartphones and wearables. Not only smart watches and several bracelets, but all kinds of contraptions of the IoT. In addition, its manufacture is not expensive but own MIT shown hopeful in find an even cheaper way to manufacture them.
Flexiceramica (flexiramics), not you'll believe until you see it
Flexiceramica or Flexiramics
Developed by Eurekite, a Dutch company, flexiramics, or flexiceramica or as they call it once the name is españolice, is a flexible ceramic material. As they themselves affirm, mixing properties of paper and ceramics there its extreme flexibility and resistance, making it viable for the manufacture of printed circuit boards that we can twist without the functionality loss and that, moreover, is flame retardant and resistant to deformation at high temperatures.
For now, Eurekite has found applications in the construction of antennas, or radio frequency labels both printed circuits. The possibilities of this material into a mobile are many and very useful, since it would reduce the space used by the current printed circuit boards and plates from a smartphone, taking better advantage of space and making them smaller and more durable.
Bioplastics for frame
Bioplastics, the alternative to petroleum-based plastic
When we talk about a smartphone always we think that many of their pieces are made of plastic. The current plastic is synthesized from petroleum, but that may change in not much time. The future absence of oil, coupled with the needs of reducing pollution caused during its process, can push the development of bioplastics mass. They already exist, but their production is expensive.
BioPlastics are plastics derived from plant products. From potato starch soy oil, are all organic products that can be used in the manufacture of this material and that would leave biodegradable waste. The most promising of all the developed so far is the lactic polylactic, which is synthesized from corn. In a few years we might see how oil gives way to the organic components in the plastics of our phones. Even screens built with bioplastic.
OXIGENO-litio, the new batteries for our phones
Oxygen-lithium, image of the University of Cambridge
They say mobile phones evolving in practically everything except on its batteries. Lithium-ion batteries are within electrical appliances too much and time and already have to renovate, there is where comes in the oxigeno-litio. This new compound, which will replace current lithium peroxide, already is being used to develop new prototypes of batteries with autonomy, alert, up to five times the current.
The reason for this ability is its theoretical energy density, ten times higher than that offered by a lithium-ion battery and that could compete, in power generation, with solid fuels. For example, a battery of oxigeno-litio would produce an electric car with a minimal cost of the current, and much less weight. Imagine what I could do with the autonomy of our smartphones. For now they are just notes to the future but they are overcoming the difficulties of manufacturing, according to Europa Press.
As we see, the materials of the future are almost all on the way to the market. Some will remain in the attempt and others Spike and will be adopted. The industry moves so fast that it can that succeed are not nor even devised. Meanwhile, to meet all of these will help us make a mental map of what is to come.
Gallery
Future mobile phones
Source: www.uswitch.com
Future Smartphones being Transform Into Trendy smart …
Source: stuffzonnet.blogspot.com
What Mobile
Source: www.whatmobile.net
Not a Pamphlet, It's a Smartphone
Source: www.yankodesign.com
» Phones of the future Nokia 2030 Future technology
Source: itechfuture.com
Future Smartphone Design
Source: www.cgrecord.net
57 Magnificent Malleable Products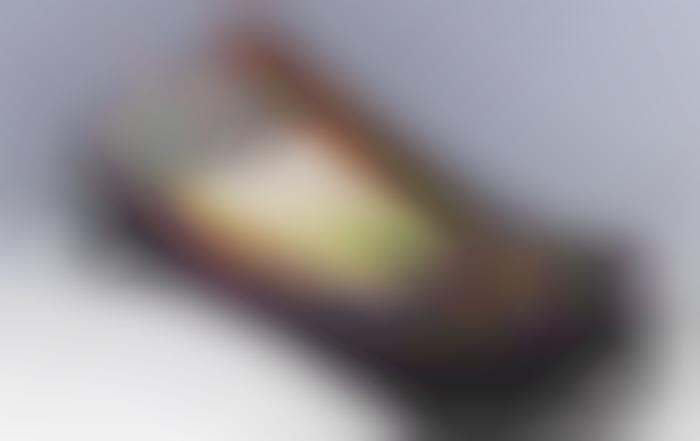 Source: www.trendhunter.com
New Technology Trends For Future Gadgets And Mobile …
Source: techshipweb.com
Samsung's future smartphone rumored
Source: www.kachwanya.com
Future Technology In Mobile Phones
Source: www.ntskala.com
Diving Into The Next Wave Of Smartphone Innovation
Source: www.egranary.net
iPhone's 10th anniversary: Axway surveys consumers to find …
Source: apifriends.com
The Smartphones of the Future Will Charge Themselves
Source: www.thenewecologist.com
The Phone of the Future
Source: gadgets.gunaxin.com
phoneknow: Smartphones 2013 expands and placed in the …
Source: phoneknow.blogspot.com
Future phones
Source: nairnacademytechnology.wordpress.com
Future Smartphones Transform Into Trendy Wristwatches …
Source: www.bitrebels.com
Graphene breakthrough heralds 'incredibly thin', flexible …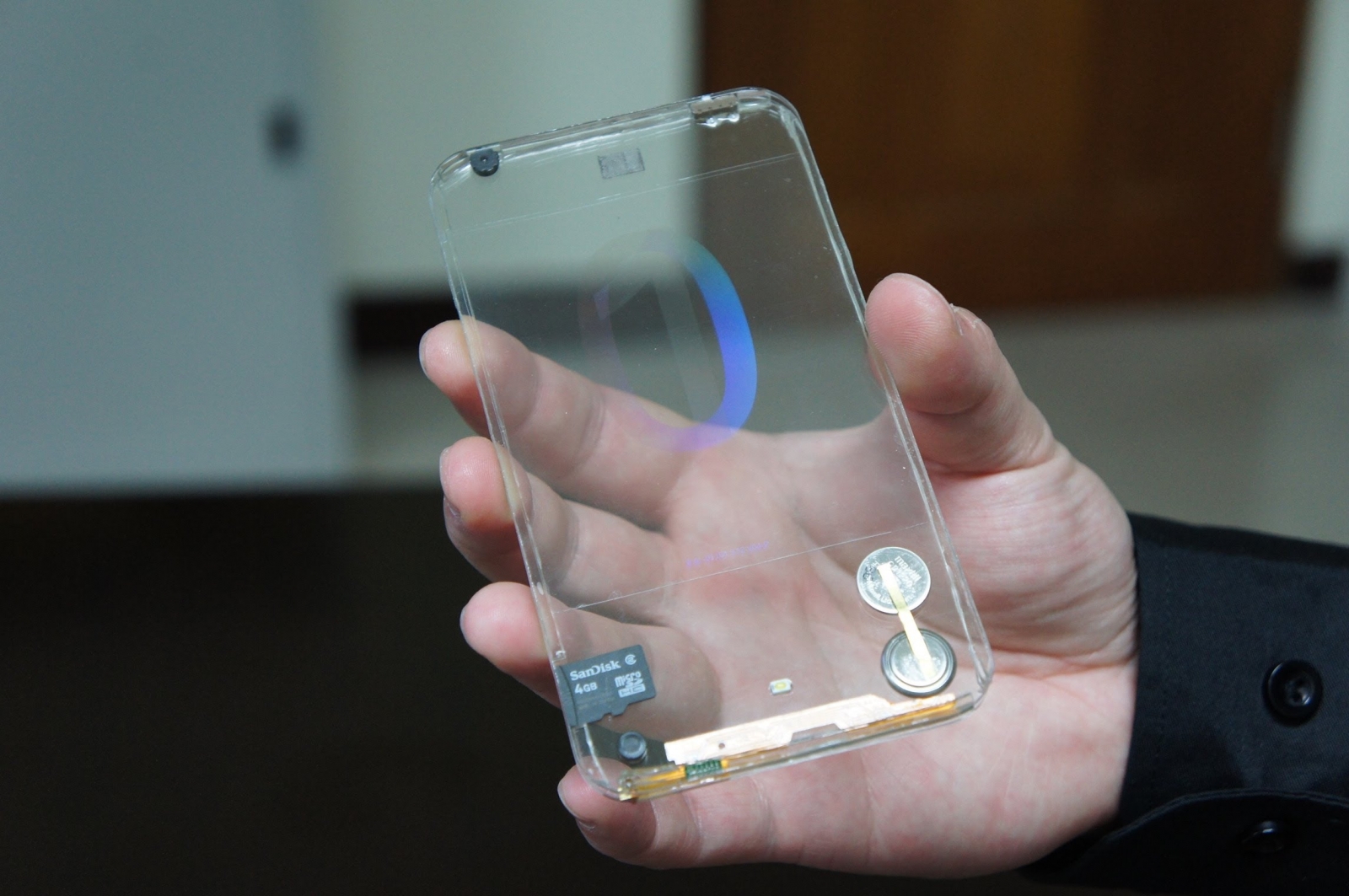 Source: www.ibtimes.co.uk
The future of computers: 3D chip stacking
Source: www.extremetech.com
Samsung Galaxy A9 2018 Hands-on Review
Source: www.digitaltrends.com