We present a Spanish project that has just arrived at platform Indiegogo. It's smart glasses (smartglasses) multi-purpose Connectivity Bluetooth 4.0, allowing a wide variety of features.
The project in question is looking for funds to be able to take off on Indiegogo and for a basic price of $79 offers you the mount with possibility of interchangeable crystals. Transparent or Sun depending on the tastes of the user.
Between the features of ION Glasses We highlight: inner light notice according to the color assigned to each type of notification, theft of the mobile (if you cut the communication by much distance between the two, sounds) or remote control for media playback on your smartphone or presentations on the computer.
Comparisons are odious, not Google Glass
The first comparison that comes to mind are obviously Google Glass, but we are talking about two radically different products both in concept and in price. Nothing better than to take a look to the video to see what ION Glasses and what can we do with them.
On this occasion, Wissler glasses of pasta that integrate within your PIN, slightly thicker that a traditional, a small Board that controls the communication with your smartphone via Bluetooth 4.0, the battery also offers two customizable buttons based on user.
The integration effort is remarkable because unlike Google Glass all glass would go unnoticed to anyone as a gadget. ION sunglasses have a classic look in black and with a natural format.
Smartglasses and features
Buttons and functionalities of remote computers and smartphones
Sunglasses ION montan a Internal RGB LED You can display 256 colors different that they will reflect the type of notification received on your smartphone without having to go looking mobile.
In addition to this you can also show other color in the logo external ION, can customize slightly the aesthetics of glass according to your tastes or how you go dress.
And finally comment interesting that it can help you locate the glasses or functionality as your smartphone anti-theft system since ION Glasses and your smartphone will have a Proximity control.
If you lose connectivity between both by distance start to ring both your smartphone and your sunglasses because it a small buzzer. Similarly you can launch from the mobile app (available for iOS and Android) an audible warning to locate your glasses.
Taking into account the functionality They offer these glasses and price basic range mount, $79, It's a gadget to keep in mind always and when you are a user of glasses view and paste sunglasses are to your liking, it is clear.
If you do not use glasses sold Kit for 19 additional dollars with dark glasses with certification of solar protection, While taking into account that one of its utilities will be LED for notifications it makes sense to be used in something you wear since always and not just when you go to the street or the sun shines.
The end user is the one who decides whether or not a device has flip and although for the price that you can give a positive point (remote control, slides, mobile anti-theft, paste fashion sunglasses), have to be something critical in its final usefulness, since a smart watch warns of a new notification and allows you to take a look at what is. With ION Glasses the notifications section is summarized in a multi-color LED that lights up when you receive a notification, in other words, will have to finish out the mobile and look at what you got.
Gallery
ION Glasses Provide Unobtrusive Notifications From Your …
Source: www.geeky-gadgets.com
ION Glasses Provide Unobtrusive Notifications From Your …
Source: www.geeky-gadgets.com
ION Glasses Provide Unobtrusive Notifications From Your …
Source: www.geeky-gadgets.com
VRPhysio VR Rehabilitation Platform Gamifies Physical …
Source: www.coolwearable.com
Sunglasses Bluetooth Glass Sun Glasses Headset for …
Source: www.ebay.com
Wireless Bluetooth Remote Gamepad Controller for Samsung …
Source: www.ebay.co.uk
LG Dongle

Source: www.ebay.co.uk
ELECTRIC CHROME SURROUND REMOTE CONTROL MODERN FIREPLACE …
Source: www.ebay.co.uk
Wall Mounted Electric Fireplace Glass Heater Fire Remote …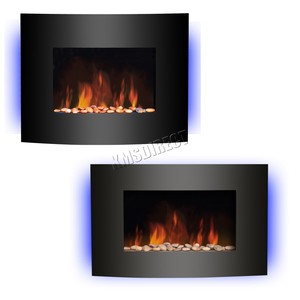 Source: www.ebay.co.uk
1 or 2 Way Glass LED Touch Light Gang Switch Timer Remote …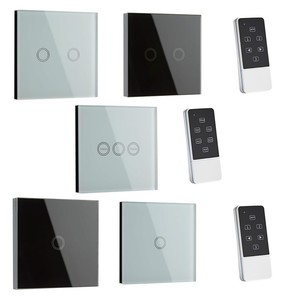 Source: www.ebay.co.uk
Women High Quality Remote Control 10speed Strapon Panty …
Source: www.ebay.com
A24 NEW Virtual Reality 3D VR Video Glasses for Apple …
Source: www.ebay.com
UK Glass Touch Light Switch Livolo
Source: www.ebay.co.uk
Electric Fireplace Remote Control

Source: www.ebay.com
SmartThings
Source: businessinsider.com
Google Cardboard VR Virtual Reality 3D Glasses For iPhone …
Source: www.ebay.com
Knocki Remote Control Smart Device
Source: awesomestuff365.com
4PCS IMAX Glasses Passive Polarized 3D Glasses for RealD …
Source: www.ebay.com
Total Connect
Source: adiglobal.us
Remote Car Starter Installation Indianapolis IN …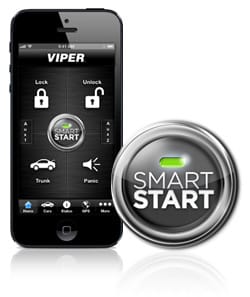 Source: www.waxwerks.net