At first glance it looks like a rather ordinary but extraordinary camera phone. But Nokia E70 is very different and can more than most other phones.
The keypad with a real keyboard is the most different on the Nokia E70. By folding up the whole phone's keypad a half turn so Nokia E70 a phone with "normal" keyboard, where the letters are on the right and left side of the screen. The purpose is obvious: E70 will be a full-fledged e-post mobile for professional users who constantly to email efficiently from his cell.
It is not the first time Nokia is betting on this construction. Nokia 6822 name is the last the precursor with Fold away keyboard. What distinguishes E70 from the predecessors is that this also is a smartphone. The E70 is not only sms and e-mail but also the ability to create, open, and edit documents from Microsoft Office (Word, Excel, and Powerpoint).
You can also use the keyboard when writing normal text. But when I have the phone should only be folded and write something fast I often chose to only use regular number keys for text input (T9).
In the list of incoming messages do you get with the Nokia E70 an unusually good overview of incoming messages. Ten messages are visible at the same time in the list with both sender, subject/text and time.
When the keyboard is unfolded reversed display so that everything appears with the screen in landscape mode-same location as you hold the keyboard. It also means that you can read and messages with a wider screen display.
You get a good overview is partly a result of the unusually high resolution screen. Nokia's other new professionals mobiles E60 and E61 is 240 x 320 pixels in their screens. E70 has a resolution of 352 x 416 pixels. That's about twice as many pixels, and it makes the screen uncharacteristically sharp.
This is not only useful for email and sms, but for a variety of other features. For example, the browser. Nokia E70 features Nokia's new so-called minimap-browser. It is capable of providing an exceptionally comfortable browsing on regular Web pages. When I pull the joystick in any direction any second, there will also be a zoomruta that show the entire Web page in miniature, with a small frame over the portion of the page that appears on your phone.
A strange detail is that Nokia's new Web browser is still unable to show common the older type of mobile Internet sites (wap-pages). Then you should locate a Nokia's slightly older browser in your phone, it is also installed, though hidden in a submenu (under the name Services).
E70 has also built w-lan. It's a bit cumbersome to set for each network you want to connect, but when the settings are done, the pleasantly fast to surf via w-lan instead of the mobile network. Especially if you are in a location where it does not have 3 g coverage.
Fun with the camera
The E70 is above all a commercial phone, email, Web, calendar, and other features for those who need such features in the job. But unlike earlier Nokia phones in this range (E-series) there is also a 2-megapixel camera in E70. It stays pretty high class, although the auto focus is missing. The quality of the images is not as with a camera with autofocus. E70 use fixfokus instead, and then create your phone software sharpness in the images by artificial means. It gives pretty decent pictures.
In fact, many also in the profession have the benefit of the camera, and it's not at all illogical that Nokia put the camera in one of his professional phones.
In addition, the cell phone is something we use both at work and outside of work. Camera in E70 can otivelaktigen give a little fun outside of work hours.
Under the main menu is an icon that is named Office. There are programs to open and edit word, excel and powerpoint document. It is also possible to open the documents directly from your e-mail program, thus attachments that come with the e-mails.
The actual document applications is extremely simple, with a few features. However, it is possible to choose some different fonts and text sizes. The strength is that the documents then are easy to send from the phone When I type on a document, choose I just post, and then I can choose to send that email, and then adds the document as an attachment. But it is also possible to send the written as sms, mms, bluetooth or infrared port.
It is also possible to view pdf documents on the E70, using Adobe PDF that is on the phone.
Wow calendar
Among utility functions could also have the calendar of course a central function. Here, too, feels the keyboard useful. Every time I would add a task on the calendar, I folded up the keyboard, which gave a reasonably smooth entry of text in your calendar.
The calendar of E70 is actually a model. It is possible to choose between week view or month view. I control the cursor across the screen with a joystick. When the cursor is over a given day is also shown the notes, which are available for the day. A small triangle indicates the days in month view I have made notes on. And in the week view added educational blocks over the hours of the day that is recorded.
What is good is also the calendar's integration with the phone's basic mode. In basic mode, including clock, incoming messages and the next tasks in the calendar.
It is possible to sync their Nokia E70 with Microsoft Office and Lotus Notes. I myself use the supplied software PC Suite to synchronise your phone at the Office. Kalenkern, address book and notes from Outlook then ended up on the phone, and when I started to add calendar entries on your phone, they ended up in the computer.
PC Suite has over time become an attractive and easy-to-use software for synching, which no longer should require very little support from the IT Manager of the company.
Music without radio
With E70 follows no stereo-headset without a commonly easier headset with cord and earpiece. Of course, you can also use bluetooth headsets with the E70, and anyone who wants to can also buy into a stereo headset to listen to music.
Just as in other smartphones from Nokia E70 features in a music player. The songs are sorted under artists, albums, genres, and composers. It actually goes to insert a memory card with up to 2 gigabytes of space on the E70. The phone uses mini-SD memory card.
However, what is not in the E70 is regular FM radio.
It is also with extra programs on the phone from the start, especially the program World Mate. World Mate displays weather forecasts, current currencies and much more useful for travelers. Everything is downloaded via your phone's Internet connection, and the phone is a three-year subscription for updates. Thanks to the E70 is a smartphone with Symbian as the operating system, you can also install a large amount of supplemental programs. Such is the Agile Messenger is an instant messaging application for including MSN Messenger.
Before you buy
The major strengths of E70 is email, Web, calendar and scheduling. But the best is perhaps that it is such a versatile machine that also can handle regular documents and have the camera.
Options
Nokia E61 and Sony Ericsson M600 are two other Symbian Smartphone with a keyboard. However, they lack the camera. Another smartphone with good camera that is on the way out is the Sony Ericsson P990. It also has FM radio.
Score of 86%
Telephony & data 9
Multimedia 9
Systems and applications 9
Ease of use 8
Performance and memory 8
TOP SCORE
GOOD BUY
Plus
Screen
Keyboard
W-lan
Actual åäö
Minus
One seg
Lacks the FM radio
Nokia E70
Type: 3 g, edge and tri-band gsm
Weight: 127 g
Dimensions: 117 x 53 x 22 mm
Talk time: 2.5-4 hours (3 g)
Standby time: 10.8 – 16 days
WAP: 2.0
Internet and data capabilities: Gprs class 10, e-mail, edge, w-lan
Connection to pc/mac: Yes, via bluetooth and usb
Voice control: Yes, voice dialing and voice command
Ringtones: Polyphonic tones, aac, mp3
Phone book: name, number, email, and many other tasks can be specified for each contact. Can be synchronized with the computer.
Display: 16 million colours, and 352 x 416 pixels
Games: the ability to upload java applications and games
Camera: 2.0-camera
Other features: keyboard, email, calendar, browser, Office applications, music and video playback, etc.
Accessories: USB cable, charger, sync software, charger adapter, minisd card of 64 mb, hands free and charger included.
Socket for external antenna: no
Gallery
101 Ointment Fruities
Source: www.lanolips.com
2017 Jupiter 30 HFS Power Boat For Sale
Source: www.yachtworld.com
Intensive Skin Lightening Cream SPF 30
Source: glowbeautyb.com
The Best Natural Beauty Brands
Source: m.elle.com.au
Boats for sale in 3, United States
Source: www.yachtworld.com
LYF FLAME 2 Smartphone: Features, Specs & Price of LYF …
Source: www.mylyf.com
Honest Beauty founder Jessica Alba is prettily made-up on …
Source: dailym.ai
7 Powerful Tips to Manage Your Schedule (Without Going …
Source: www.hustleandgroove.com
iPhone 6s Plus: The 5 Best Alternatives to Apple's Latest …
Source: phoneradar.com
6 gifts she really wants this year
Source: techtalk.currys.co.uk
Natural Beauty: Beauty Benefits of Rose
Source: www.peacefuldumpling.com
What's the Best Weeding Tool for YOU?
Source: thetoolmerchants.com
The New Supermodels — How Out LBT+ Women in Business …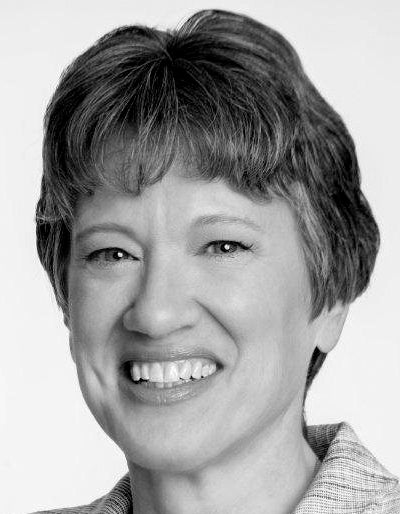 Source: www.huffingtonpost.com
Thermal blinds as effective as triple glazing
Source: allthingsbrightandgood.com
Reliable
Source: reliablecorporation.ca
SKIL 1470 LJ Multi tool (Multi-Tasker)
Source: www.skil.it
Kjøp Dualit – New Handmixer
Source: no.coolshop.com
An Overview of the Four Temperaments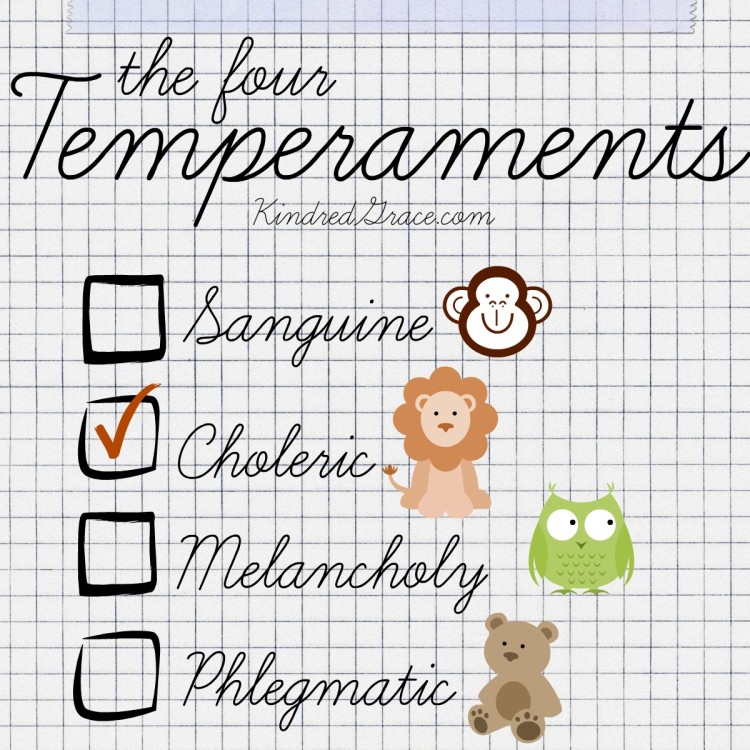 Source: kindredgrace.com
High-tech and high-spec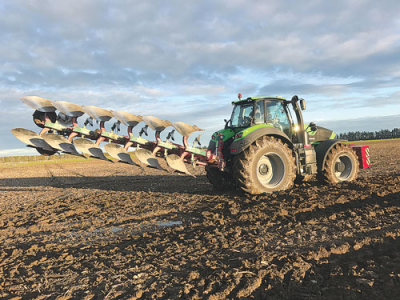 Source: www.ruralnewsgroup.co.nz
Superfruit Powered Multi-Tasking Oil | Teadora
Source: www.ahalife.com