With the S200 can almost do without his laptop, in all cases the shorter moments. With Windows Mobile 5.2 and w-lan has to pretty firmly on his feet to meet most of the Office work.
The two major improvements that have been made on the S200, com-pared with little brother S100 is that it has a w-lan and Windows Mobile 5.2. S100 had Windows Mobile 2003, which are not really gave the same security as the new system. With S100 risked to lose all data if the battery ran out. Left sitting there with the operating system; everything else on the drive, it was just to say cheerio to contacts, text documents, images and sounds. Then you had to synchronize all contacts and documents with your computer again. For the busy business man who safely now and then forgot to charge the S100 in the Office before it was time to go home for the weekend, this was a not entirely convincing feature of the phone. And it was sad that you would sweat over this, when you come to think of it on Saturday night over a romantic glass of red wine with his better half.
Mobile w-lan
S200 is a great tool for keeping track of his Office while you're on the field, because it can handle a variety of different document types. It is perhaps limited how much we sit and edit texts on this kind of pocket computer, because it is of course more difficult, compared with to do the same thing on a computer. But you at least have the ability to survive without lugging the laptop home if you need to browse some documents. You get
Browse a little more than on the computer, but it is not really a problem when it comes to the crunch.
Hot key to w-lan
On the page there is a button that takes one directly to the activation of the w-lan. With just two button presses, you are ready to begin surfing the Web, so it could hardly be easier. In the same menu, you can also enable bluetooth, set up sound and not least enable Activesync. The latter is one of the most important features of the S200. To install Activesync on your PC, connect to the phone and then just sync with Outlook. It's pure children play, thanks to Windows Mobile 5-operativet. If workplace supports sync directly with an Exchange Server, it is also possible to synchronize the S200 directly with this. Synchronisation can be done via USB, INFRARED, bluetooth, or that has just been mentioned directly with an Exchange Server.
3 g is missing
W-lan gives a far faster Internet connection than 3 g, edge, et cetera, but we can not expect the same speed as that of a real computer. There are other factors that come into play. However, I have no 3 g in the S200, not so much to make, but for data transfer when you are somewhere without the w-lan connection.
It included Internet Explorer actually gives the best overview over a standard Web page, since these, after all, designed for use on large computer screens. Therefore, I immediately installed Opera Mini browser that is better and faster. Possibly, you lose some shades because Opera Mini scales down
the pages much, but it works well on a screen that the S200 offers.
Format wise, does not differ much from its predecessor, S200 S100. It is small and lies comfortably in the hand, even if the course is a little bulkier than regular mobile phones. There is nothing you have in the front pocket of his pants; It neither looks good or feels comfortable.
I myself have never been completely satisfied with S100s silver color that I perceive as too cold and boring. Some may think that the black color of the S200 waft a bit too much, but it is in any case far much cooler, if you can say that about a product like this. At a press conference I attended in London it was in any case more that raised plenty of eyebrows when I took up S200 ur jacket pocket. It is hard to impress the IT journalists with new products, particularly the French colleagues, but they were apparently curious and almost begging to get a closer look at it.
However, I am greatly unhappy that the swab as you scroll up and down in the system with can't be placed on the left side of the screen. When that left-handed use your pen to scroll around in the menus, cover it all the time for the screen so that you cannot see where you are really annoying.
Solid 2-megapixel
The camera in the S100 were at 1 megapixel. Some phone cameras can take acceptable pictures with 1 megapixel, but these do not belong to the S100. The S200 is a 2 megapixel camera, making the images considerably better. It's not quite on the same level as conventional digital cameras, but you can actually use the images to other things than just mms messages. When using the camera to get the best results if you hold S200 horizontally and use the small silver button on the navigation wheel to the left of the screen to take the picture. When you have taken a picture given to some different choices. To use again the navigation button to move back and forth. It's simple, and I often used the camera in the S200-actually much more often than I usually do with this type of device.
Unfortunately, I am not completely satisfied with the handling of images, when I go through them in order to transfer them to a computer via bluetooth. The phone had to work a little too much to go through all the pictures, which made me a little disappointed. Bluetooth speed feels not impressive, even if it is version 2.0. I have seen higher tempo with other models.
Peppered with programs
With S200 follows dozens of programs, including a slimmed-down version of Office that can be used to edit Word and Excel files. There is also software to view pdf, Powerpoint presentations, and a program to manage zip files.
But life consists not only of the job. Are you a little entertainment is using to Windows Media Player to listen to music, view photos or video. Lacks something, it can quickly download and install it, but probably could have added at least a game that is fun. Bubble Breaker and Solitaire are not really my cup of tea anymore.
All of these programs and entertainment quickly fills S200 to breaking point, so that is why it is good that they kept the location of the SD memory card. So it has suddenly lots of space, but the investment in a new memory card to get bear.
Gallery
qtek s200
Source: www.youtube.com
Qtek S200 pictures, official photos
Source: www.gsmarena.com
Qtek S200 pictures, official photos
Source: www.gsmarena.com
Qtek S200 (aka HTC Prophet) to be available in March
Source: www.phonearena.com
FRW Northrop | Qtek S200. | Gabriele
Source: www.flickr.com
Qtek 9100 Review
Source: news.softpedia.com
HTC Prophet
Source: en.wikipedia.org
Qtek 9100 Review
Source: news.softpedia.com
Funda de aluminio para Qtek S200
Source: www.activagps.com
Qtek : Batteri till Qtek S100 / S110 / S200 Slim Extended …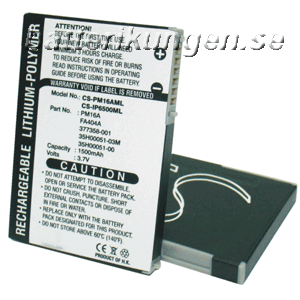 Source: www.batterikungen.se
ControlMy Boxee v1.01 freeware for Windows Mobile Phone.
Source: www.freewarepocketpc.net
G-MOBILITY – HOUSSE EN CUIR GRJMLC19 POUR QTEK …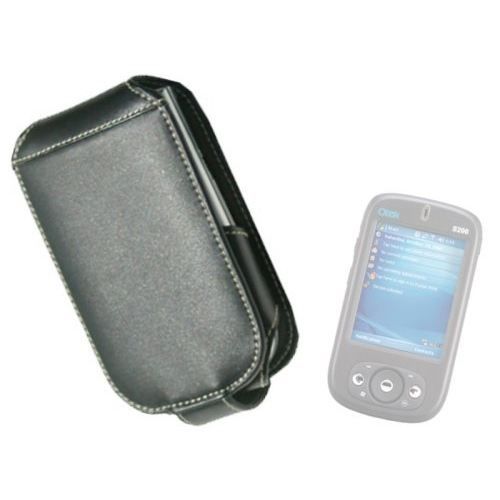 Source: www.cdiscount.com
XDA Neo/QTek S200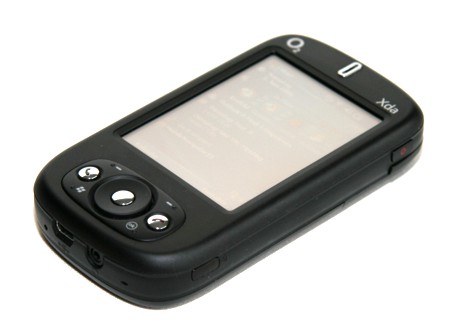 Source: www.worldofppc.com
S200 dans Batterie pour PDA achetez au meilleur prix avec …
Source: www.webmarchand.com
Velký cenový přehled paměťových karet do mobilních …
Source: www.mobilmania.cz
G-Alarm para Pocket PC
Source: www.softonic.com.br
Eten M600+: Inteligentný komunikátor vystrkuje rožky
Source: zive.azet.sk
DE HETASTE PRODUKTERNA PC –trender Q ppt ladda ner
Source: slideplayer.se
NOKIA PENNINO RESISTIVO ORIGINALE UNIVERSALE SU-37 BLACK BULK
Source: www.maxyshoppower.com
Qtek S200 (aka HTC Prophet) to be available in March
Source: www.phonearena.com