Much that Apple pregone his loathing for the cables, there is some inconsistency in their devices. Get rid of the headphone jack on the iPhone 7 has been an important step that many users are still taking. To digestion It is becoming easier thanks to the AirPods, that you are finally on sale. With the disappearance of the audio jack, just an entry on the iPhone: Lightning.
This multifunction connection meets three important roles: battery recharging, transfer of data in large quantities and audio cable connection. While There are wireless solutions for the last two, Apple has not provided any form of charging wirelessly. This could change sooner than we think.
The magnetic charge of Apple Watch
Many wearables accessory manufacturers are turning to ports or "cribs" to recharge these devices. Fitbit, Xiaomi, Samsung have bands and smart watches they used these forms of battery charge. One of the least discussed innovations introduced by Apple Watch was its magnetic system.
In practice, you must not connect any cables to a tiny port or place the clock in a way determined in a charger to make it fill its autonomy. Simply with the clock approaching a small disc, magnetic system was responsible for mating without effort on the part of the user.
The MagSafe connector has disappeared from the MacBook and MacBook Pro, but has been reincarnated in the Apple Watch
Although Apple Watch It has improved a lot its autonomy both in their reviews of hardware and software, the truth is that you have to charge it every day or two. It depends on the use we give. This, coupled with the fact that there are to do the same with the iPhone, pushed Apple to design a system as simple and comfortable as possible.
Apple developed its disk of magnetic charge, a technique that has been inherited from the Mac. Now Starr MagSafe was one of those details that many users have come to value greatly in a Mac. The result is a very comfortable system in which the user can place your smartwatch blind every night, without worrying about whether has successful or not.
The quick charging of Apple accessories
Since last year, and so far, we have witnessed the arrival of several Apple accessories. From the point of view of the battery, they provide very interesting news as fast charging. These are the products that have it inside:
Apple Pencil: 15 seconds of charge gives 30 minutes of use. It has a maximum of 12 hours of total autonomy.
Magic Keyboard, Magic Trackpad 2 and Magic Mouse 2: one minute of charge is enough to get an hour of use. They have a maximum of one month of use autonomy.
AirPods: 15 minutes provide an autonomy of 3 hours. His total is 5 hours of use on a single full charge.
New generation of earphones Beats: enter the same chip W1 to the AirPods and have the same quick load. With 15 minutes connected they acquire additional autonomy of 3 hours.
Improvements in the load devices and accessories from Apple is not limited to this list. The smart battery case released for the iPhone last year 6s contributes your grain of sand in his own field. Nor should we forget the new loader 29W the 12.9-inch Pro iPad. The iPad has a system of fast load which Apple has hardly promoted.
This charger is able to "fill the tank" of the iPad Pro in much less time. A very interesting purchase for owners of the iPad larger size Pro (USB-C lightning cable required to take advantage of it).
An iPhone with Wireless charging in 2017?
Is not unreasonable to think that Apple has the Wireless charging in its crosshairs. The candidate for a new generation of this technology is the next iPhone 8. We have several months listening to rumors about the possible collaboration between Apple and the company Energous.
This company has developed a system of wireless charging reminiscent of the Wi-Fi connection. You don't have to pose the device into a charging cradle but is able to load a certain distance. Thus, it would be a really interesting proposal.
Fast charging and battery technology is a delicate issue, as evidenced by the recent failure of the Galaxy Note 7
Apple would not be the first manufacturer in Enter the fast charging in your smartphone logo. However, he speculated that this technology was responsible for the debacle of Samsung Galaxy Note 7. Given the importance and sensitivity of this type of progress, stands to reason that Apple wanted first advance on less important devices.
With Apple Pencil, Magic Keyboard, Magic Trackpad 2, Magic Mouse 2, AirPods and headphone Beats the iPad Pro, the company and Apple Watch He has been learning the operation and limits of this technology. We'll see if he finally crystallizes in a ground-breaking proposal on the iPhone 8.
Gallery
My CMS – Page 82 – Just another WordPress site
Source: www.mysiteb.com
LG Chem To Supply Batteries To Faraday Future
Source: insideevs.com
Better security through obscurity? Think again
Source: erpinnews.com
Salesforce Raises Prices, Enhances Mobile, Other Features
Source: erpinnews.com
The Top 5 Cloud-Computing Vendors: #1 Microsoft, #2 Amazon …
Source: erpinnews.com
Cloud based intelligence could be key to retail's …
Source: erpinnews.com
5 Key Technology Features To Expect in Future Smartphones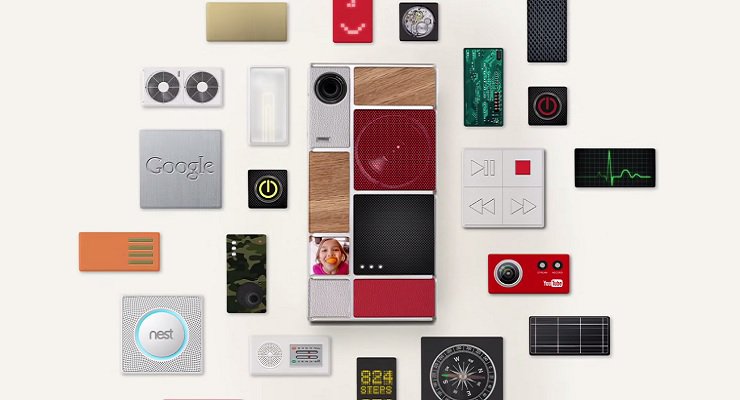 Source: techviral.net
EVEREADY Australia – 120 Photos
Source: www.facebook.com
Cyber-security challenge winners overcome insider threat …
Source: erpinnews.com
SAP Showcases the SAP Digital Boardroom
Source: erpinnews.com
Apple iPhone 9 – Some Cool Features In Future iPhones
Source: assetscience.com
Apple hogging OLED display supplies for future iPhones? No …
Source: www.phonearena.com
Apple Places Orders for iPhone 6 Batteries – Report …
Source: news.softpedia.com
Apple Watch Series 4 may get redesigned with a larger …
Source: www.wareable.com
First Apple iPhone 7 teardown reveals 1960 mAh battery, 2 …
Source: www.phonearena.com
iPhone Xs teardown reveals new battery tech, better water …
Source: pocketnow.com
Apple Watch Series 2 iFixit Teardown Shows the Much Needed …
Source: wccftech.com
iPhone 7 and iPhone 7 Plus both sport larger batteries
Source: www.idownloadblog.com
The MacBook and the future of Apple laptops
Source: www.imore.com
iPhone owners will be able to disable CPU throttling in …
Source: forums.appleinsider.com