We thought that the 2013 had been an important year for personal quantification, but nothing is further from reality. This measure what we do every day, especially how we move either to motivate us to do sport or personal conviction, has led to a career in which everyone wants to be.
Let's see who, how and what to quantify in this 2014 in the field of consumer and personal quantification.
The classic departing with advantage
Everyone wants to join the fashion of quantification, but we must recognize the efforts of those who long are behind this trend.
The Nike Fuelband We can consider it as a bracelet mother of all that we are seeing today. Back in January of 2012 Nike presented it as a complement to motivate us to move.
Simple and supported in an application that, two years later still keeping faithful only to iOS, its great attraction is or was the addictive of their FuelPoints, related to the assets that we are more than with the steps we take exclusively, and your community.
Nike Fuelband is
| | |
| --- | --- |
| Connectivity | Bluetooth 4.0 LE |
| Platforms | Only iOS |
| Price | 145€ |
| It makes it different | The Fuelpoints and the Nike + community |
| The looser | It does not measure sleep or adds extra value to the measurement |
The model for this 2014 will be presented at the end of 2013, the SE Fuelband, just a change in design for the inclusion of color and not very substantial changes in the implementation.
With the Fitbit Force have found a very good balance in form factor, functionality and autonomy
The other outstanding protagonist of personal quantification of previous years has been Fitbit. Can without fear some consider it as the current reference (in fact their models have won two years in a row first place as best accessory in the Engadget Awards) and with the new Fitbit Force, not yet available in Spain, they are the rival to beat within the general segment of the quantifiers.
Fitbit Force
| | |
| --- | --- |
| Connectivity | Bluetooth 4.0 LE |
| Platforms | iOS/Android |
| Price | $130 |
| It makes it different | Your screen and the altimeter |
| The looser | The analysis of the data collected |
Implementation has improved, it has expanded its compatibility with Android smartphones, the community grows without stopping in Spain and I think they have found a very good balance in design, form factor and autonomy.
Withings, that also takes its time connecting our weight with your web service with the withings body scale, brings its quantifier in this 2014 press that we have already tested in detail.
Withings press
| | |
| --- | --- |
| Connectivity | Bluetooth 4.0 LE |
| Platforms | iOS/Android |
| Price | 100 euros |
| It makes it different | Its sensor for pulse |
| The looser | It is not water resistant bracelet |
| In Engadget | Withings press, analysis |
The Withings press maintaining the form factor accessory that we can wear using a clamp or a wrist strap, but is different to the other proposals by its integrated sensor capable of measuring our heart rate, Although it is not something to measure consistently.
Another model of the past year and that we tested, the JawBone Up, has been renewed for this 2014, although in Spain still sold the previous model. The new JawBone Up 24 bracelet improves many aspects of the previous one, given enough problems to its users, making it compatible with connectivity bluetooth 4.0 finally and maintaining its strengths: design, implementation and alarm by vibration and with a 30-minute window. What still include has been the screen.
The specialists who will be joining fashion
With the intrusion bracelets and accessories quantifiers are brewing in the segment of the sport accessories (although we have already seen that it can serve to motivate us but not to improve the way in which we exercise), sooner or later native companies would give a response.
The 'native' companies involved in the sport have not opted to offer something different to quantify our activity but that cloned what is already in the market
By now have done a commercial form both Garmin as Polar, two references in the accessories and equipment to quantify our training seriously. And your proposal is not going the way of improving what the non-experts offer us, but Repeat strategy.
The Polar Loop is the closest case. It is a bracelet that is typical, very similar in design to the Fuelband (in fact its screen is also basic LEDs) and measuring typically in these cases: distance, calories and minutes of activity. But no sleep. Your application and service web are the most complete, with notices for periods of inactivity and Tips on how we interpret the data provided the quantifier, something I consider to be key in this world of quantification.
Polar Loop
| | |
| --- | --- |
| Connectivity | Bluetooth 4.0 LE |
| Platforms | iOS |
| Price | 90 euros |
| It makes it different | It is more affordable |
| The looser | Your chances poor display |
With respect to the Garmin VivoFit, your bet is very similar to Polar, being like this compatible with tapes of chest to measure frequency (and adding info about the areas of training in the computer screen), but more complete its integration with Garmin Connect, battery with more than one year and can change, as well as to use it while we swam, It is submersible up to 50 meters.
Garmin Vivofit
| | |
| --- | --- |
| Connectivity | Bluetooth 4.0 LE |
| Platforms | iOS/Android |
| Price | 119 euros |
| It makes it different | It is submersible up to 50 meters / one year autonomy / integration with Garmin Connect |
| The looser | Almost nothing, it is the most complete |
The big who want to start to be in your doll
Although advances such as 5s iPhone co-processor M7 indicate that you one of the roads to follow on the issue of passes quantification for having this integrated in a smartphone functionality, the device that we have always been with us, the first step in leading brands of consumer electronics is not going out there.
Smartphones makers have thought that bracelets can be a good bridge to win the user from future smart watches
Both LG and Sony – and I don't think that Apple isn't willing to try it, has in fact made several direct signings of the team responsible for the Fuelband in Nike – will have their respective bracelets in 2014 quantifier.
And why to put to quantify this way? Well apart from the fashion and that ambition and plans of these Giants pass for not letting niche without cover, the nearest future maintains a close relationship with the smarpthone further than a simple communication device quantifier.
Notifications of incoming calls or messages are features of these smartbands in fact already we are seeing in some models – Fitbit Force promised in its presentation in the United States – and that can be a good first step for LG, Samsung, or Sony when it comes to introducing the idea of a smartwacth cheaper and easier among their users of smartphones.
The Sony SmartBand SWR10 is the Japanese bid. As it happens with the Fitbit Flex, in this case we find a device called a Core that can be placed on a bracelet of different colors, and that is responsible for measuring steps, distance and receive notices of our smartphone, but with the great disadvantage of not having screen, just a few LEDs.
Similar in concept is the LG Lifeband Touch, but in this case with the advantage that on your screen we can have notifications, notifications of incoming calls and even we can control touch music playback.
2014 quantifiers, comparative table
If you want to have a reference of what offers each quantifier, take a look at our comparative table:
| | Press | Fuelband | Fitbit Force | Jawbone Up 24 | Polar Loop | Garmin VivoFit | Sony SmartBand SWR10 | LG Lifeband Touch |
| --- | --- | --- | --- | --- | --- | --- | --- | --- |
| Form factor | Accessory | Bracelet | Bracelet | Bracelet | Bracelet | Bracelet | Bracelet | Bracelet |
| Screen | OLED | LEDs | OLED | No | LEDs | OLED | No | OLED |
| Connectivity | Bluetooth 4.0 | Bluetooth 4.0 | Bluetooth 4.0 | Bluetooth 4.0 | Bluetooth 4.0 | Bluetooth 4.0 | Bluetooth 4.0 | Bluetooth 4.0 |
| Water resistant | No | Sí | Sí | Sí | Sí | Sí | Sí | — |
| Platforms | iOS/Android | iOS | iOS/Android | iOS | iOS | iOS/Android | Android | iOS/Android |
| It measures sleep | Sí | No | Sí | Sí | No | Sí | — | — |
| Measured pulse | Sí | No | No | No | Yes (accessory) | Yes (accessory) | No | Yes (accessory) |
| Vibration | No | No | Sí | Sí | No | No | Sí | — |
| Battery | 14 days | 5 days | 7 days | 7 days | 5 days | More than one year | 5 days | — |
| Price | 100 euros | ($140) | ($130) | ($150) | 90 euros | 119 euros | 99 euros | — |
Gallery
UChicago researcher documents dramatic shortcomings …
Source: sciencelife.uchospitals.edu
5 Ways to Get in Touch with Nature (Without Going 'Au …
Source: www.elephantjournal.com
Top 10 Best Supercars 2019
Source: www.autocar.co.uk
Dragonborn (Skyrim) vs. Hunter (Bloodborne)
Source: forums.sufficientvelocity.com
16+ Return to Work Medical Form Templates – PDF, Word …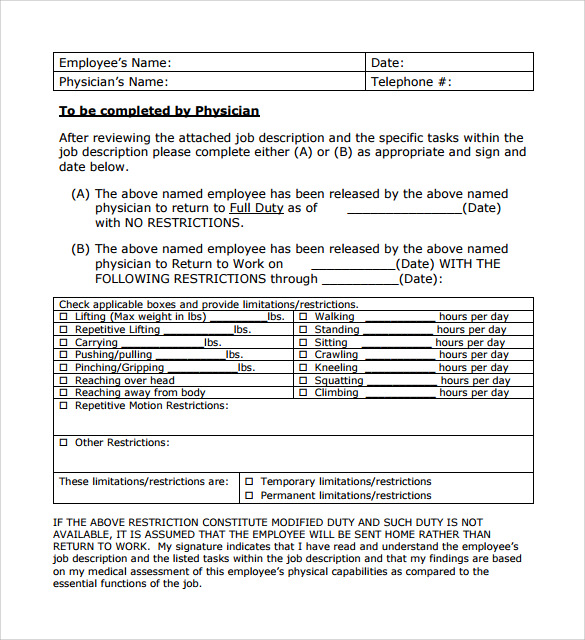 Source: www.sampletemplates.com
Opel Astra 2004
Source: pinthiscars.com
Patient Specific Functional Scale
Source: www.pdffiller.com
TomTom Go 5100 Sat Nav Review
Source: carwitter.com
TN Health Insurance Agents Still Exist and 5 Reasons why…
Source: healthtn.com
Crowdsourcing website Crowdwish.com is making real wishes …
Source: www.dailymail.co.uk
Ethanol Producer Magazine – The Latest News and Data About …
Source: www.ethanolproducer.com
Define and Quantify Customer Value
Source: triz-journal.com
May is Lyme Disease Awareness Month
Source: blog.raveis.com
Sales incentive plan review process
Source: www.slideshare.net
How to Solve Profitability Consulting Case Studies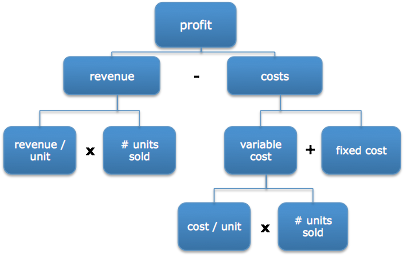 Source: www.preplounge.com
Less Columns, More Rows = More Speed!
Source: powerpivotpro.com
Why Won't My Battery Charge Faster?
Source: www.maketecheasier.com
Should You Use Rhetorical Questions in Advertising …
Source: www.printwand.com
Solved: A Student Sets Up The Following Equation To Conver …

Source: www.chegg.com
Healthy FE Governor Resource Pack
Source: slideplayer.com